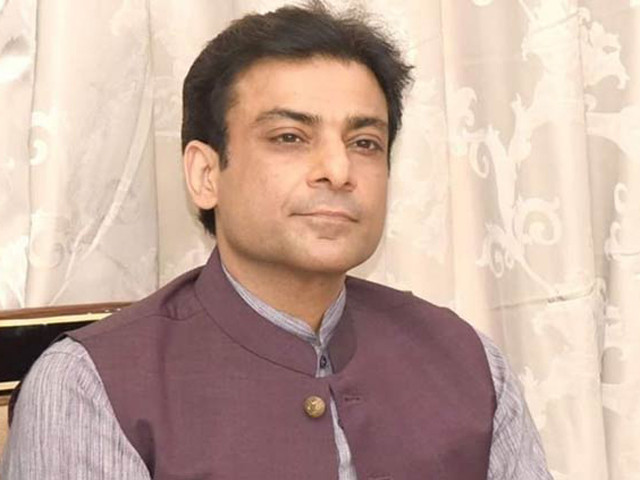 The provincial government restrained Advocate General Punjab Ahmad Awais from representing the government in the courts a day prior to the hearing on the appeals against Chief Minister Punjab Hamza Shehbaz Sharif's oath-taking by a larger bench.
The Lahore High Court (LHC) bench will take up the three intra-court appeals filed by the Pakistan Tehreek-e-Insaf (PTI) over the oath administered to Hamza on the orders of the LHC.
It may be mentioned that Awais was stopped from appearing in the court on behalf of the government but he did not pay heed to the instruction. Subsequently, the government issued a letter, telling him, "You are directed not to appear in any court on behalf of the provincial government."
Meanwhile, Additional Advocate General Jawad Yaqoob has been asked to take charge of the AG office and conduct the routine business till the new appointment of the new top lawyer.
Read Punjab CM Hamza Shehbaz asks governor to remove advocate general
It may be noted here that a summary seeking the removal of Awais from the AG office was sent to the governor by CM Hamza last week. It had asked the governor to sack Awais.
Larger bench
Lahore High Court (LHC) Chief Justice Muhammad Ameer Bhatti has constituted a larger bench to hear an appeal against an order by the same court that had directed the National Assembly speaker to administer the oath to Chief Minister Hamza Shehbaz.
The bench comprises Justice Sadaqat Ali Khan, Justice Shahid Jamil Khan, Justice Shehram Sarwar, Justice Sajid Mehmood Sethi and Justice Tariq Saleem Sheikh.
The decision to form a five-member bench was taken in response to a petition by the PTI lawmakers that had requested the high court to set aside Justice Jawad Hassan's verdict for being "illegal as well as beyond the facts of the case".
The plea had also asked to expunge the "rude remarks" passed by Justice Jawad against the constitutional officers such as the governor of Punjab and the president of Pakistan in his judgement.
The other two appeals are against Chief Justice Muhammad Ameer Bhatti's decision wherein he had first ordered the president of Pakistan to nominate anyone to administer an oath to Hamza Shehbaz and in the second instance, he had advised the governor to ensure the administration of the oath.