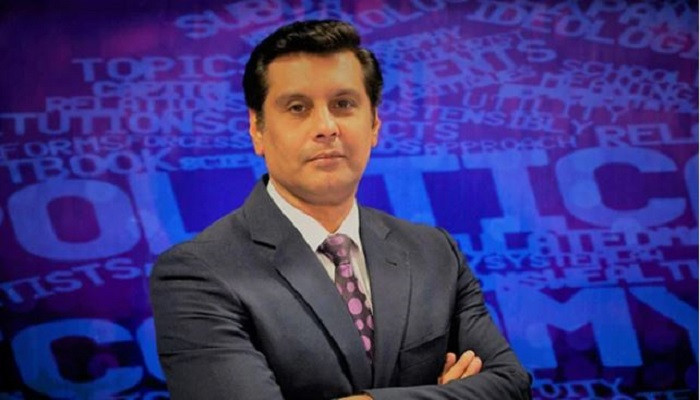 The Punjab Assembly on Wednesday passed a resolution with a majority demanding the formation of "judicial inquiry" into senior journalist Arshad Sharif's targeted killing in Kenya on October 23.
Although opposition lawmakers including PML-N participated in the house proceedings but when PTI's Ali Afzal Sahi minister for communication and works produced the resolution the opposition benches presented a deserted look as there was not even a single lawmaker.
Arshad Sharif was shot dead on October 23. The death of the journalist sent shock waves across rights organisations, the media fraternity and civil society and prompted calls for thorough investigation and disclosure of facts.
Resolution
"This House not only strongly condemns but also expresses its high gloom over the targeted killing of senior journalist Arshad Sharif. It stated that Arshad Sharif was going to disclose several people through his most sensitive documentary upon which his work was under progress. But he was martyred in Kenya.
Read more: ISI official off team constituted to probe Arshad Sharif's killing
"No doubt it was a great loss not only for journalism but also to the Pakistani nation. This house's point of view is that the attack on Arshad Sharif is actually an attack on freedom of expression. This house demands the formation of an impartial judicial inquiry.
"This house also shares its sorrow and grief with Arshad Sharif's family and prays the God to award him the highest place in paradise and make his family stronger to bear this irreparable loss".
The murder
Arshad Sharif, who fled the country after he was charged with sedition, died in Kenya's Nairobi after reportedly being shot.
According to the Kenyan police, the journalist was fatally wounded while travelling in a car along with his brother Khurram Ahmed in the Magadi area, 40 kilometres from the capital Nairobi.
Kenyan national police spokesman Bruno Shioso said the journalist was shot dead by an officer after his car drove through a police barrier. "It is then that they were shot at, fatally injuring late Arshad Mohammed Sharif," he said.
Also Read Twitter outraged at Maryam Nawaz's vile, vengeful tweet on Arshad Sharif's murder
According to a police report seen by AFP, the car carrying the two men was struck by around nine bullets but continued on to the home of another Pakistani national. There, Sharif was found to be dead "with a gunshot wound on the head which had penetrated from the back".
The report said that the police at the time had been on the lookout for a stolen car and an abducted person and had set up a makeshift roadblock. Earlier this month, the Kenyan president had vowed to disband a police unit accused of extrajudicial killings.
The 49-year-old journalist fled the country in August to avoid arrest after he was slapped with multiple cases, including sedition charges over an interview with PTI leader Shahbaz Gill during which the latter had made controversial comments.
Alleging threats to his life, Sharif had moved to Dubai in August and later relocated to Kenya.


Source link