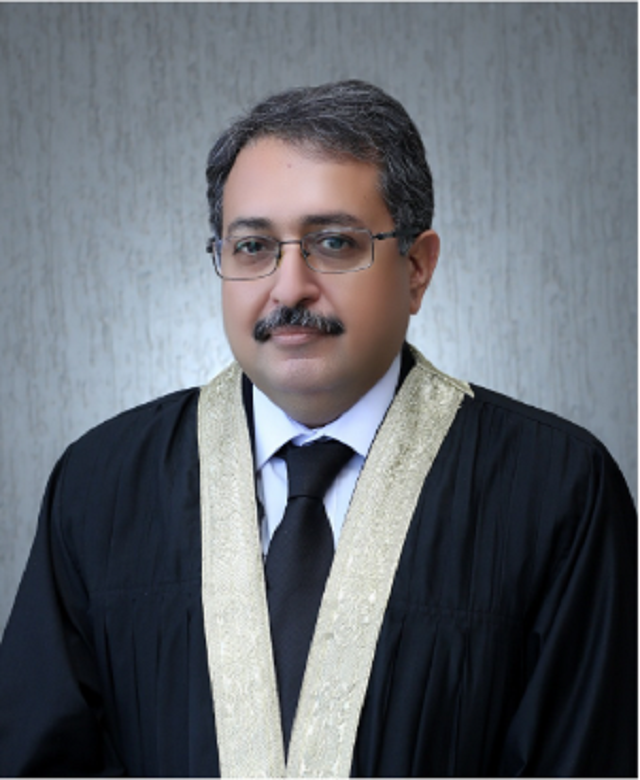 [ad_1]
The Islamabad High Court expressed dismay at the filing of simultaneous petitions in two high courts against the Election Commission of Pakistan's (ECP) decision of disqualifying Imran Khan as the chairman of the PTI in the Toshakhana case.
Chief Justice Aamer Farooq heard the petition against Imran's disqualification in the Toshakhana case.
As Barrister Ali Zafar was busy in the Lahore High Court (LHC), Barrister Gohar requested to postpone the hearing.
The lawyer for the members of the National Assembly said that a similar petition was pending in the LHC. "The IHC was not told that another petition was pending there," he added.
Barrister Gohar said that the Election Commission's Dec 7 notice for removal of the party chief had been challenged.
The chief justice said that they could not challenge the same decision in two places, and if it had been done, this application should be withdrawn.
"It is understandable if a young counsel does this, but Ali Zafar is such a senior counsel," he remarked.
Barrister Gohar said that only Barrister Zafar would give an answer on this matter.
The CJ said that the search for a forum or bench had started, and they had written about it in Azam Swati's case.
"The non-disclosure of the pending case in LHC before this court proves your conduct," he added.
The lawyer for the lawmakers said that according to the decision of the Supreme Court (SC), their application was rejected over this conduct.
The CJ said that it happened like this.
"If they get a stay from there (LHC), they will proceed, otherwise we will proceed with the case here. When educated people do this, what we will say to others?" the top judge of the high court remarked.
The court adjourned the hearing till Jan 25.

[ad_2]
Source link