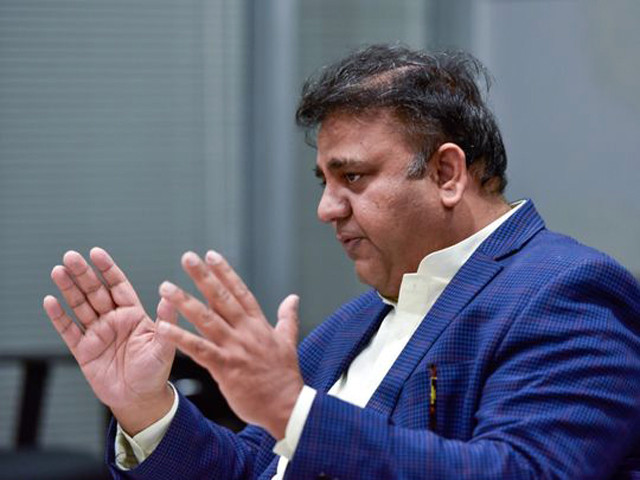 For the first time after being ousted from the government, former information minister Fawad Chaudhry on Wednesday revealed that the Pakistan Tehreek-e-Insaf (PTI) would still be in power had the relations with the establishment remained well.
Fawad, a senior PTI leader, told Express News programme "To The Point" that ties with the establishment had been fragile for the past several months.
Nevertheless, he said his party made a lot of efforts to heal the rift, adding that the former premier had never thought about appointing Lt Gen Faiz Hameed as the army chief.
Former information minister Fawad Chaudhry said that if PTI's relationship with the establishment had not soured, they would still be in power. The revelation was made during a conversation with Express News.#etribune #news #FawadChaudhry #PTI pic.twitter.com/tnsaGZEumc
— The Express Tribune (@etribune) April 20, 2022
The PTI stalwart went on to say that Imran Khan doesn't plan for that long. "He isn't a conspirator nor he is capable of forging conspiracies."
The statement came minutes after the ousted prime minister said in his virtual address to his party workers and supports that the entire institutions were not corrupt but some elements in them indulge in "bad practices".
He was replying to a question regarding the role of the state institutions in the next general elections.
Also read: One person's mistake doesn't mean whole institution is at fault: Imran
Addressing live on social media, former PM Imran said, "If one person makes a mistake, this does not mean that the whole institution is at fault."
"There are also humans [in institutions]… if one or two individuals do something wrong, the entire institution is not responsible for their actions," he added.
Responding to another question, Imran Khan urged followers not to say anything bad about the armed forces of Pakistan. "If there was no army, there will be no Pakistan… Pakistan needed army more than Imran Khan."
On April 10, Imran, the 22nd prime minister of Pakistan, became the first chief executive to be removed from office after losing a majority in the National Assembly.
Imran's party, which governed the country for over three-and-a-half years, had been struggling to stay in power as its allies betrayed to join hands with the opposition parties that had joined forces against the government.


Source link