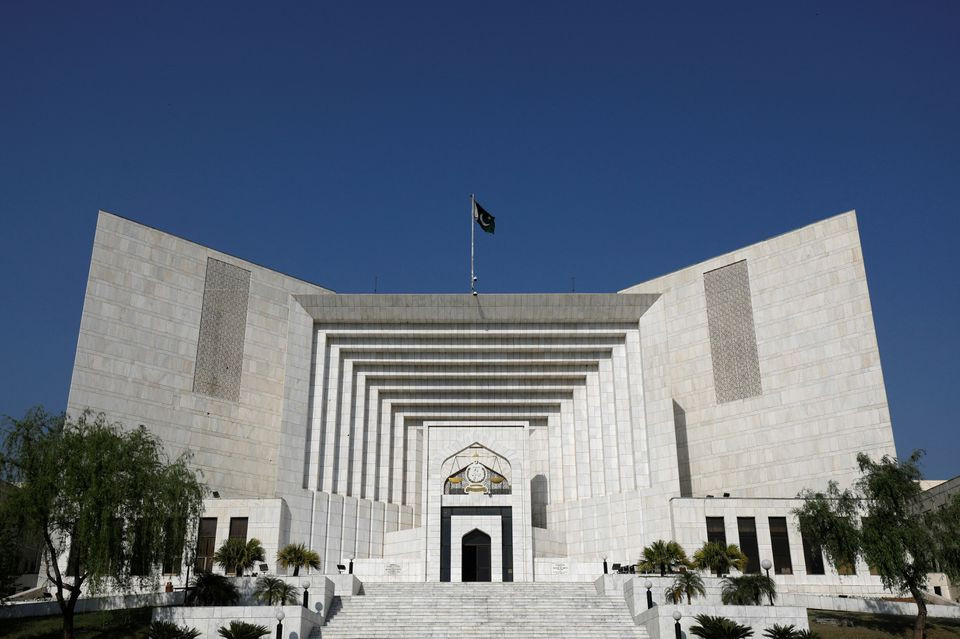 [ad_1]
The PTI has decided to approach the Supreme Court again for the verification of its MNAs' resignations after National Assembly Speaker Raja Pervaiz Ashraf allegedly delayed the matter on purpose.
The party's legal team has started preparing for the case as it believes that the speaker was deliberately dragging his feet on the issue.
When the PTI announced that its MNAs would reach the assembly to tender their resignations again, the speaker had adjourned its session indefinitely.
PTI sources said when the party's MNAs announced that they would appear before the speaker to have their resignations verified, Ashraf left on a leave.
The "delay tactics" being employed by the NA speaker have compelled the PTI to move the top court once more.
In a related development, President Dr Arif Alvi has convened a session of the National Assembly on Thursday (today) under Article 54 (1) of the Constitution.
The PTI MNAs had decided to appear before the NA speaker in person on Thursday to verify their resignations, which have been lying pending with him despite the lapse of several months and repeated requests from the party leadership to accept them.
On April 3, then NA deputy speaker Qasim Suri had rejected a no-confidence motion against then premier Imran Khan, saying that it was backed by a foreign state therefore, it was "unconstitutional" under Article 5 of the Constitution.
He then prorogued the session without the vote on the motion.
However, his ruling was struck down by the Supreme Court on April 7.
On April 13, Suri had accepted the resignations of 123 PTI MNAs before stepping down from his post.
Ashraf, after taking oath of his office later in the same month, had directed the assembly secretariat to deal with the resignations of lawmakers of the PTI afresh and present them before him so that they could be treated as per law.
The ruling of the 22nd speaker of the assembly came amid claims and speculations that some of the PTI lawmakers were now willing to retract and have been conveying messages that their resignations should not be accepted.
He later accepted the resignations of only 11 PTI lawmakers on July 27.
The PTI challenged the move in the Islamabad High Court on August 1.
However, the court dismissed the petition and declared that the acceptance of PTI lawmakers' resignations by the then-deputy speaker was unconstitutional.
Subsequently, the party moved the apex court, requesting it to set aside the IHC order, terming it "vague, cursory, and against the law".

[ad_2]
Source link