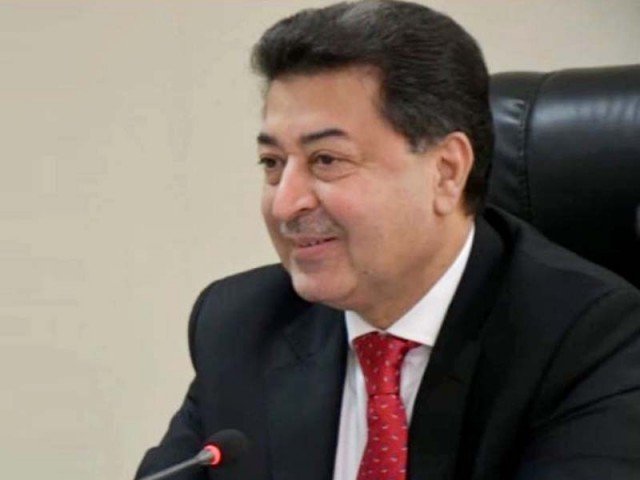 The Pakistan Tehreek-e-Insaf (PTI) on Wednesday announced filing a reference against the Chief Election Commissioner (CEC), hours after a similar reference was filed against the Election Commission of Pakistan (ECP) Sindh member Nisar Durrani.
Talking to the media in this regard, former information minister Fawad Chaudhry said that the onus of keeping a balance in the country is on state institutions, Express News reported.
Unfortunately, he added, the ECP is behind the ongoing political crisis in the country. "Imran Khan and PTI don't have confidence in the CEC and the ECP."
Turning his guns towards the CEC, the PTI spokesperson advised him to join the ranks of PML-N "if he deemed it fit."
According to him, the ECP does not represent 17 per cent of the population of Pakistan, and the former premier had often pointed out the same.
"We are going to initiate legal action against ECP and we are mulling filing a reference against the CEC."
Also read: Vawda approaches SJC against ECP Sindh member Nisar Durrani
He went on to allege that, "efforts are afoot to deprive overseas Pakistanis of their right to vote."
Earlier today, PTI leader Faisal Vawda, who was disqualified by the ECP in a dual nationality case earlier this year, submitted a complaint at the Supreme Judicial Council (SJC) seeking the disqualification of ECP Sindh Member Nisar Durrani.
In his complaint, Vawda alleged that the respondent was "simultaneously holding two offices [ECP member and post of Sindh Medical College's principle] of profit in absolute violation of Article 216 of the Constitution".
The PTI leader added that Durrani continuing as an ECP official meant "nothing but the contempt and disrespect of the wisdom of the people of Pakistan".
Vawda also accused Durrani of "complete violations of the rules and regulations, while favouring his own interest" as he sought his disqualification for "being incompetent, naïve, disrespectful to law and unable to perform his lawful duties and to encourage lawlessness".
Vawda stated that the purpose of the complaint against Durrani was "to uphold the Constitution and ensure the rule of law".


Source link