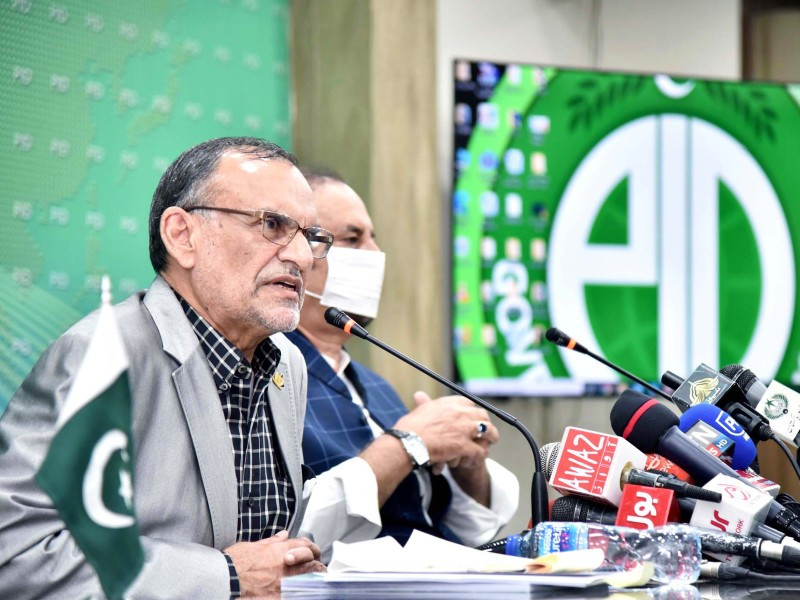 Pakistan Tehreek-e-Insaf (PTI) senator Azam Swati was reportedly taken into custody early Thursday morning.
According to his son, Usman Swati, the senator was arrested at around 3 am from his residence. He accused the government of the "arrest" and said his father was taken into custody by the Federal Investigation Agency (FIA) officials.
Usman furthered that the officials ransacked the house, took CCTV footage with them and also forced his four-year-old daughter to stand outside the house.
It is pertinent to note that Azam's name is not included in the case registered under the Foreign Exchange Act in the prohibited funding case.
Meanwhile, sources said that the FIA Commercial Banking Circle Islamabad did not take Azam into custody.
Read: Imran holds Centre responsible for 'alarming' Swat situation
The statement added that it would be checked by the FIA ​​officials if another department unit ​​made the arrest.
The move comes just a day after the Islamabad High Court (IHC) granted the PTI chief Imran Khan protective bail after he filed a plea for the bail to avoid arrest as the Federal Investigation Agency (FIA) had booked him in a prohibited funding case.
According to the high court's orders, Imran was granted bail until October 18 for a bond of Rs5,000. The IHC also barred the FIA from arresting him.


Source link