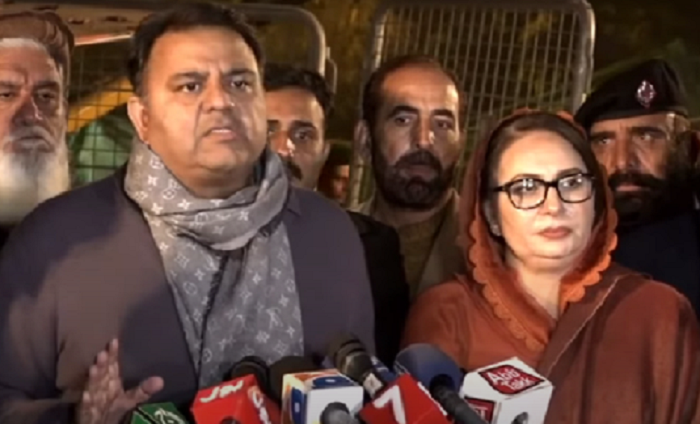 [ad_1]
The Pakistan Tehreek-e-Insaf (PTI) on Tuesday rejected the results of second phase of local body elections in Sindh and accused the PPP-led provincial government of rigging the polls.
"The manner in which elections held, new precedents of rigging were set. We reject the elections results and demand that an inquiry should be launched," said PTI Senior Vice President Fawad Chaudhry while addressing the media in Lahore.
ہم سندھ میں بلدیاتی انتخابات کے نتائج کو مسترد کرتے ہیں۔ @fawadchaudhry pic.twitter.com/1xHey8kAob
— PTI (@PTIofficial) January 17, 2023
The PTI leader said Sindh government used state resources to manipulate the polls results and used several tactics to keep the voter turnout low.
"Interior Minister Rana Sanaullah and PPP's Sindh government tried to keep voters away from elections by issuing security and bomb blasts alerts," he remarked.
The Pakistan Peoples Party emerged the major gainer in the second round of local bodies elections in Sindh, as it grabbed the most number of seats in Karachi and secured a thumping majority in the Hyderabad division, according to results announced by the election commission.
Also read: PPP defies predictions as JI stages Karachi comeback
In Karachi, no party emerged clear winner to elect the next mayor of the metropolis, according to the results released by the election commission.
There are 246 union committees (UCs) in Karachi, however, election was held in 235 UCs due to the death of 11 candidates. The election of mayor requires 124 votes.
The results showed the PPP won 93 UCs, Jamaat-e-Islami bagged 86 UCs, and the Pakistan Tehreek-e-Insaf (PTI) clinched 40. The Pakistan Muslim League-Nawaz (PML-N) won in 7, Jamiat Ulema-e-Islam-Fazl (JUI-F) 3, Independents 3, Tehreek-e-Labbaik Pakistan (TLP) 2 and Mohajir Qaumi Movement-Haqiqi (MQM) 1.
The results came more than 36 hours after Sunday's voting and drew allegations of rigging from various parties.

[ad_2]
Source link