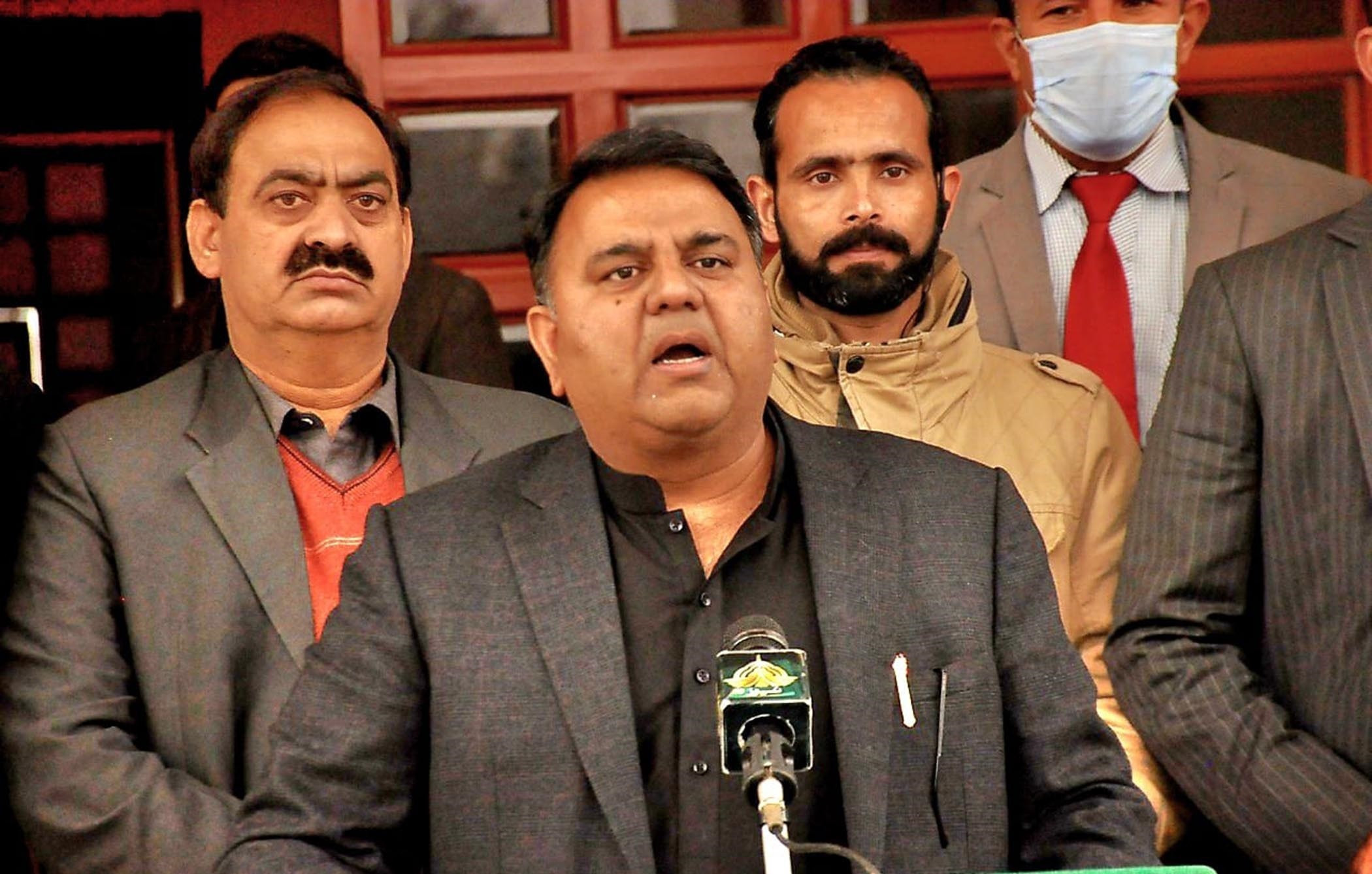 Former information minister and Pakistan Tehreek-e-Insaf (PTI) leader Chaudhry Fawad Hussain on Saturday said that his party was ready to sit and talk if the government was willing to give a date for ext general elections, warning if it did not comply, PTI will give a "final call" for protest to the masses.
He said this while talking to the media in Islamabad following PTI's core committee meeting chaired by party chairman and former premier Imran Khan.
https://www.facebook.com/PTIOfficial/videos/1259799024870710/
The meeting, which was attended by senior PTI leadership, discussed the political and financial situation of the country. It also mulled over giving the protest call to the people against the incumbent government.
Read more: PTI to 'shut down' Islamabad if Imran Khan arrested
Insiders told The Express Tribune that the core committee decided that early elections were in the interest of the country, so they should be conducted immediately. It also warned that if the government does not give the date of the elections soon, the people will be called to come out on streets.
Talking about the meeting, Fawad said that it discussed the flood situation in the country, adding that Punjab and Khyber-Pakhtunkhwa (K-P) governments handle the disaster well.
He expressed reservations over the rising street crimes in the country, saying that people were being robbed in all major cities. "Factories are shutting down. One million people will lose their jobs in the next few months," he added.
The PTI leader said that political instability was created in the country first and now economic instability is being created. "The finance minister has also done nothing but crying," he added.
He said that the party leadership discussed taking action against the campaign against Imran Khan over religion, thanking the religious scholars for raising raise their voices in his favour.
Also read: 'Powerful' quarters could have stopped 'conspiracy': Imran
Fawad said that a call has been given to local PTI leadership to hold protests against inflation across the country. "If the government does not give election date then we will give final call for protest… the workers should wait for our call. God willing, the country will soon move towards elections," he added.
The former minister said that if the government gives a date for elections then his party was ready to talk. "Pakistan has two ways: One is democracy and the other is [becoming] North Korea," he added.
Former interior minister Sheikh Rashid Ahmed, while talking to the media, said that the core committee discussed the situation in the country in detail for three hours.
He said that the members of the committee have decided to prepare for protests across the country.
Rashid said that the country was going through a financial crisis. He further said that the core committee was in favour of holding early elections in the country.


Source link