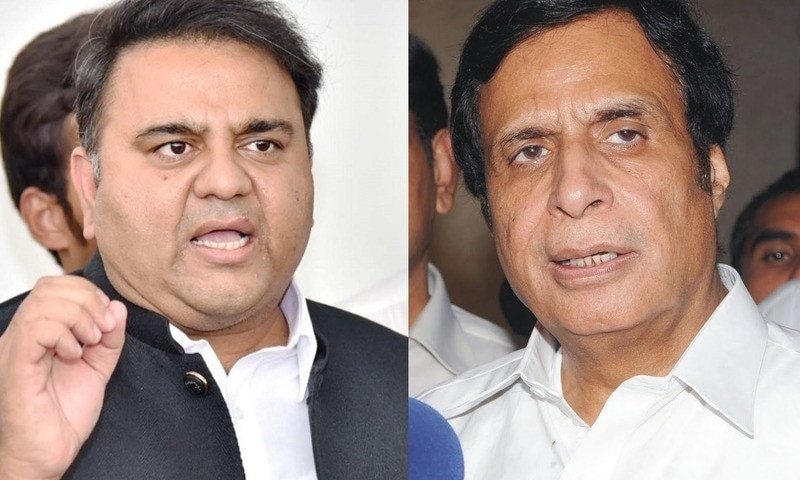 [ad_1]
Pakistan Muslim League-Quaid (PML-Q) leader and former Punjab chief minister Chaudhry Pervaiz Elahi on Sunday announced that they would challenge the appointment of media mogul Syed Mohsin Raza Naqvi as the caretaker chief minister of Punjab in the Supreme Court.
Meanwhile, Pakistan Tehreek-e-Insaf (PTI) has also rejected the Election Commission of Pakistan's (ECP) decision regarding Naqvi's appointment.
Read more: ECP appoints media mogul Mohsin Naqvi as Punjab caretaker CM
PTI leader Chaudhry Fawad Hussain said that the ECP did not disappoint this time either. "We reject the decision to appoint a controversial person like Mohsin Naqvi as the chief minister," he said.
محسن نقوی کی تقرری کو مسترد کرتے ہیں فیصلے اب عوام خود کریں گے۔۔۔ pic.twitter.com/mV8yQDEYC1
— Ch Fawad Hussain (@fawadchaudhry) January 22, 2023
Fawad said that there was no way out against this system except struggle on the streets, urging party workers to prepare themselves for a big campaign under PTI Chairman Imran Khan.
PTI leader Asad Umar termed Naqvi's appointment a joke with the Constitution. "PTI will challenge it legally and would also hold public protests," he added.
محسن نقوی کی بطور نگران وزیر اعلیٰ تعیناتی آئن کے ساتھ مذاق کے مترادف ہے. تحریک انصاف اس کے خلاف قانونی چیلنج بھی کرے گی اور عوامی احتجاج بھی
— Asad Umar (@Asad_Umar) January 22, 2023
Meanwhile, Pervaiz Elahi has vowed to approach the Supreme Court over the appointment, saying that the ECP's decision was controversial and against all rules and regulations.
حارث سٹیل کیس میں 35 لاکھ روپے کی پلی بارگین کرنے والے شخص سے کیسے انصاف کی توقع کی جا سکتی ہے.میرا قریب ترین رشتے دار کیسے نگران وزیراعلیٰ بن سکتا ہے.الیکشن کمیشن کا متنازعہ فیصلہ ہر اصول اور ضابطے کے خلاف ہے. الیکشن کمیشن کے اس فیصلے کے خلاف ہم سپریم کورٹ جا رہے ہیں.
— Ch Parvez Elahi (@ChParvezElahi) January 22, 2023
The ECP appointed Naqvi as the caretaker chief minister of Punjab on Sunday evening after the ruling party and the opposition in the province failed to cobble together an interim set-up.
Names of four nominees were received by the electoral watchdog and reviewed in a session attended by Chief Election Commissioner (CEC) Sikander Sultan Raja, and other members of the commission.
Naqvi's name was among the two put forward by the ruling coalition.
The ECP's appointment came after a parliamentary committee constituted by the Punjab Assembly speaker failed to build a consensus on a candidate for the slot of the caretaker.
As per Article 224-A of the Constitution, the parliamentary panel had three days to select one of the four nominees. However, the committee was left with only one day due to a delay in the notification for the panel formation.
Both the ruling and opposition had nominated two names each.
The PTI had nominated Ahmad Nawaz Sukhera and Naveed Akram Cheema while the Pakistan Muslim League-Nawaz (PML-N) had proposed Syed Mohsin Raza Naqvi and Ahad Khan Cheema.

[ad_2]
Source link