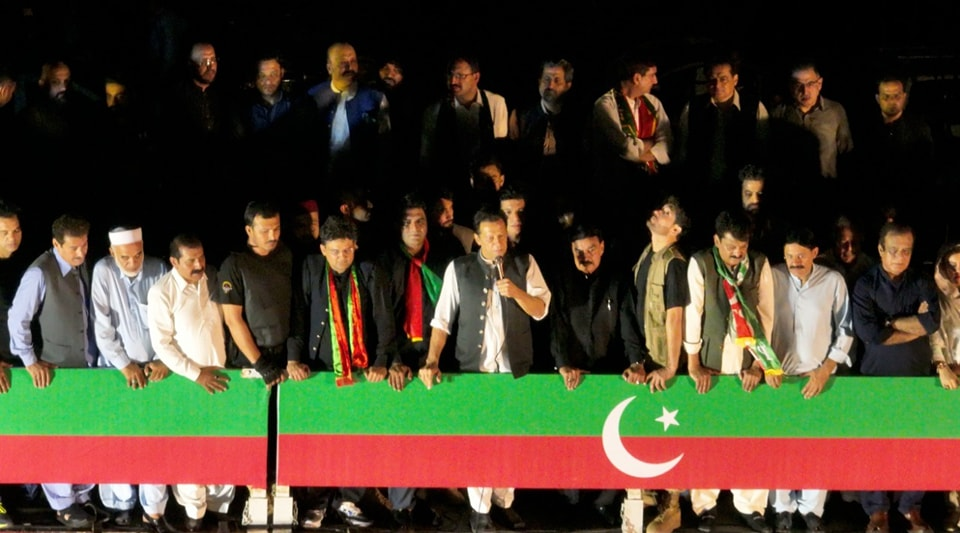 It appears that the Pakistan Tehreek-e-Insaf (PTI) is in for a tough time as the ruling PML-N leaders are considering options for an in-house change in Punjab while reports are rife that several MPAs in its stronghold – Khyber-Pakhtunkhwa – are preparing to jump ship.
The PML-N is claiming that efforts are afoot to send the PTI government led by PML-Q Chief Minister Pervaiz Elahi in Punjab packing once again with the aid of powers that be and by focusing on one main weak link, the PML-Q, whose President Chaudhry Shujaat and MPAs could be made to vote against their CM.
Sources said some PTI MPAs were also not happy with the way things were being handled by their provincial government, which was what the PML-N could easily cash in on.
Recently, PTI chief Imran Khan while addressing a gathering in Chistian claimed efforts were afoot to topple the PTI and PML-Q coalition government in Punjab, saying that with the aid of powers that be, for whom he used euphemism of Mr X and Mr Y, lawmakers were made switch loyalties in exchange for "huge sums" of cash.
Earlier, Interior Minister Rana Sanaullah also stated that the thin majority of PTI could be done away with by disappearing of a few MPAs, a comment that raised many eye borrows for being made so barefaced.
Currently, the coalition government enjoys the support of 188 MPAs while the opposition alliance enjoys support of 178 votes (excluding one vote of the renegading PML-N MPA), which meant there was a difference of 10 votes for now.


Source link