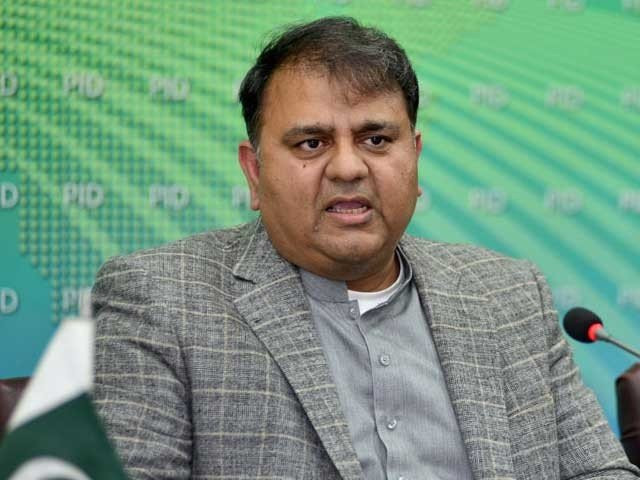 PTI leader Fawad Chaudhry has criticised the country's civil and military leadership for ignoring Indian Defence Minister Rajnath Singh's statement wherein he warned to invade Azad Jammu and Kashmir (AJK) and Gilgit-Baltistan (G-B).
"Today the defence minister of India said 'we will take back [Azad] Kashmir and Gilgit-Baltistan' but unfortunately here [in Pakistan] no one considered it appropriate to discuss this matter during the press conferences," he said while addressing the media in Islamabad on Thursday.
آج ہندوستان کے وزیر دفاع نے کہا ہم Pakistan occupied kashmir & GB واپس لیں گے لیکن ہمارے یہاں سے اس پر جواب نہیں دیا گیا۔ ہم اہل جہلم سے زیادہ کون فوج سے عشق کرتا لیکن ہم نے فریم ورک طے کرنا کہ پاکستان کو جمہوری ملک بنانا یا برما۔@fawadchaudhry
pic.twitter.com/sjw2GqSPbx
— PTI (@PTIofficial) October 27, 2022
He was referring to the press conferences of the top military leaders and the federal ministers wherein they spoke about the killing of senior journalist Arshad Sharif and PTI Chairman Imran Khan's controversial statements against the state institutions.
Also read: Kashmiris to observe October 27 as black day
His statement comes as the Kashmir Black Day is being observed today (Oct 27) to commemorate the forcible landing of Indian troops in Srinagar on October 27, 1947 which continues to forcibly and illegally occupy the Himalayan territory ever since.
The embassies and high commissions of Pakistan across the world observed the Kashmir Black Day on Thursday to condemn India's human rights abuses in Indian Illegally Occupied Jammu and Kashmir (IIOJK) and reiterate a resolve to keep supporting the oppressed Kashmiri people.
In this connection, Pakistan's diplomatic missions held a variety of events including seminars and photo exhibitions, attended by notables from the respective countries, members of the Pakistani community as well as the Kashmiris living there.


Source link