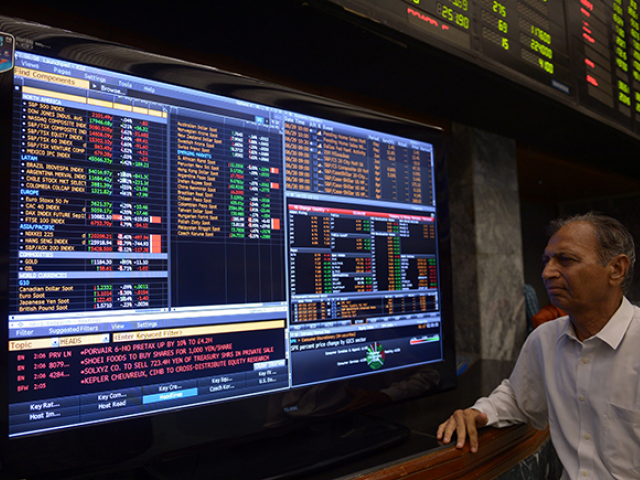 [ad_1]
The Pakistan Stock Exchange (PSX) slumped over 3.4%, approximately 1,348 points, and hit a two-year low at around 38,900 points on Tuesday.
The market maintained a steep downward trend for the second consecutive day due to the rise in political temperatures and the melting down of the country's economy.
"The market has dropped in the wake of political developments ahead of general elections…and likely significant depreciation in rupee in interbank market and increase in the central bank's key policy rate," KASB Securities Head of Research Yousuf Rahman said while talking to The Express Tribune.
"The developers stand negative for the market," he added.
According to Rahman, the market is expecting rupee depreciation to around Rs260 against the US dollar in the interbank ahead of the resumption of the stalled International Monetary Fund (IMF) loan programme.
Read Stocks turn bearish, dip below 41,000 mark
The exchange rate is currently hovering at around Rs228 per USD.
Moreover, the market is expecting the central bank to increase its key policy rate by 100 basis points to 17% by next week (January 23).
Rahman said the stock market may remain under pressure from time to time until the IMF programme is revived and the dates for the general elections are announced.
He furthered that the sellers are mostly mutual fund companies in the market and their unit holders are withdrawing investment.
"Investors are relocating investment from the stock market to other assets like gold," Rahman added.
The sales are seen across the board and particularly in oil and gas exploration firms at the PSX.

[ad_2]
Source link