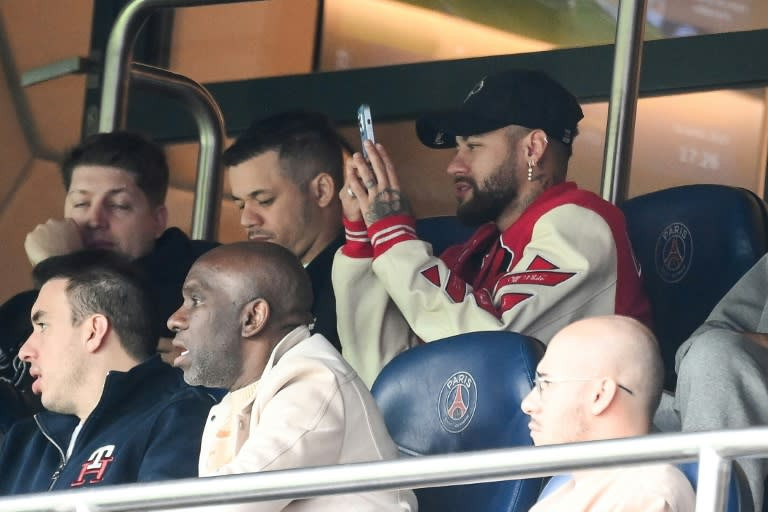 Paris Saint-Germain have ordered extra security at the club's training ground and at the homes of Lionel Messi and Neymar after protests by fans angry over recent results at the Ligue 1 leaders, sources close to the club told AFP on Thursday.
Several hundred PSG supporters gathered outside club headquarters on Wednesday evening where they set off smoke flares and sang hostile chants about underperforming stars Messi, Neymar and Italian midfielder Marco Verratti.
Some of them, dressed in black, then travelled to Neymar's home in a wealthy suburb west of Paris where they chanted "Neymar, get lost".
"Paris Saint-Germain condemns in the strongest possible terms the unacceptable and insulting actions of a small group of individuals," a club statement said on Wednesday evening.
"Whatever the differences of opinion, nothing justifies such behaviour."
Neymar, who has been plagued by injuries at PSG and is out until the end of the season, reacted by writing on Instagram: "Don't let people put you in their storm. Put them in your peace."
The club decided to boost security at its training ground and outside the homes of the players singled out during the protests, two sources told AFP, asking not to be named.
Some of the fans had indicated "they wanted to do the same thing every evening," one of the sources said.
The protesters left "calmly, several minutes after their arrival" without any clashes with police, the source added.
Messi's future at PSG was plunged into doubt on Wednesday after he was suspended for two weeks for travelling to Saudi Arabia to fulfil a commercial role without the club's permission.
The 35-year-old World Cup-winning Argentinian is out of contract at the end of the season, with a host of clubs including Barcelona reportedly keen to sign him.
Messi played the whole game in PSG's 3-1 home defeat by Lorient in Ligue 1 on Sunday.
He was recently jeered by a section of the PSG support, who see him as a symbol of all the club — owned by Qatar Sports Investments, a subsidiary of the Gulf country's sovereign wealth fund — have done wrong in focusing on superstar signings while failing to build a genuinely competitive team.


Source link