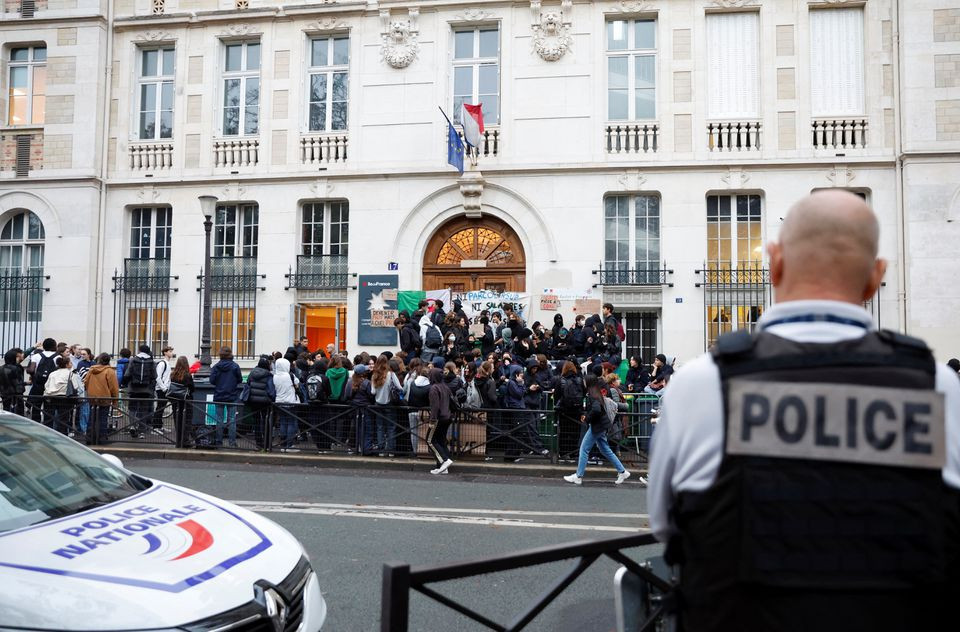 Demonstrators took to the streets Saturday in Paris to protest an immigration draft bill.
Demonstrations were held in the capital and different cities against a regulation in the bill that would allow migrants with a deportation order to be put on a "wanted list" to streamline deportations.
The protest, which started at the central Place de la Republique, ended in the 5th arrondissement of the capital.
Members of the General Confederation of Labour (CGT) trade union and many youngsters attended the demonstration.
Protesters, who demanded the government abandon the immigration bill, also marched against racism.
They demanded that undocumented migrants be provided with official documents that would allow them to legally reside in France.
French President Emmanuel Macron, in a statement Wednesday to French TV, said the bill on irregular migration would be divided into different bills and would be discussed in parliament in coming weeks.


Source link