Proposed North Yorkshire fracking site becomes source of clean, geothermal energy | Climate News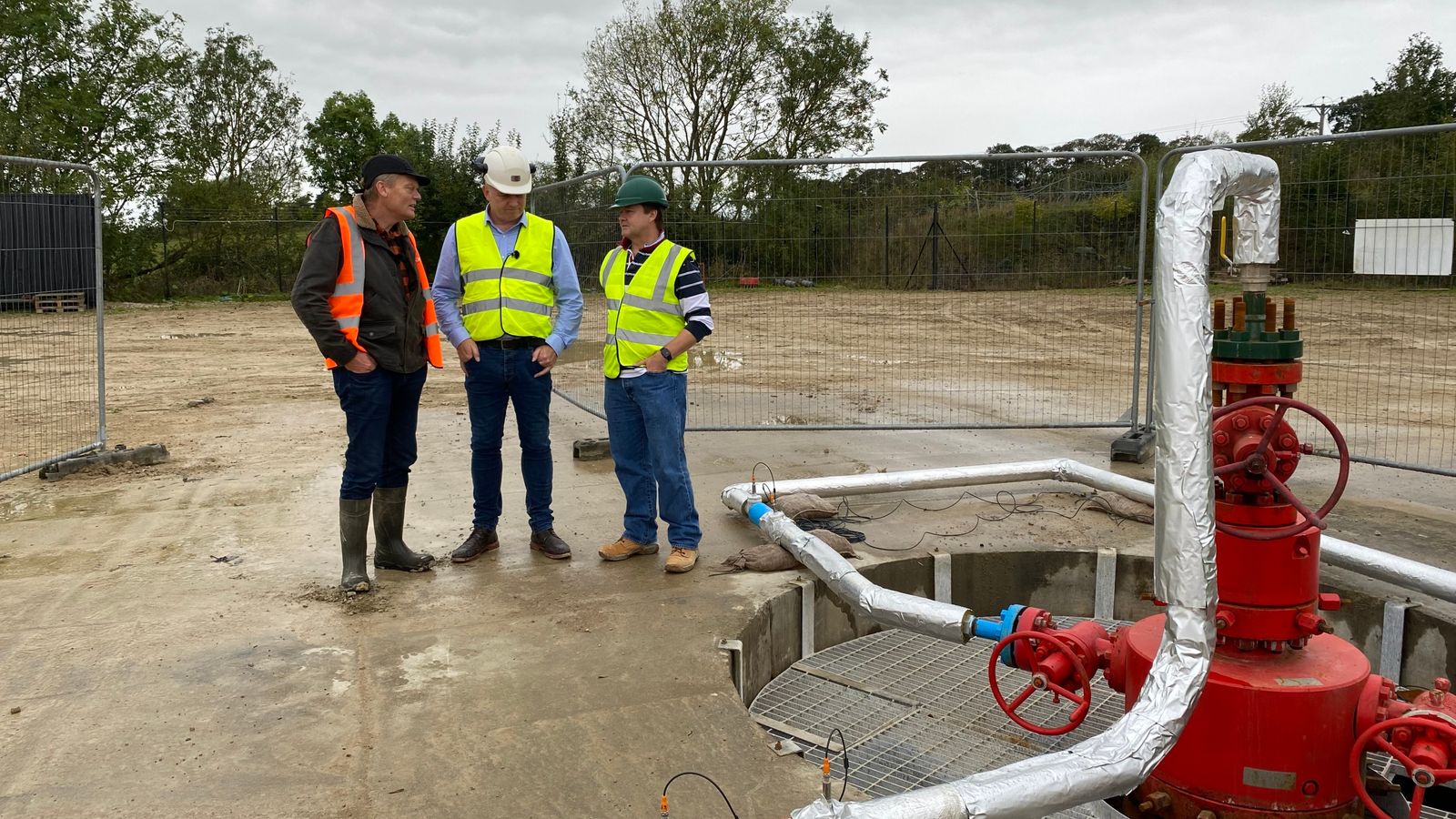 Amid the fields of North Yorkshire, people who once eyed each other with enmity across rolls of razor wire are now walking side by side.
A proposed and highly contested fracking site has become the source of clean, green, geothermal energy.
In 2016, the North Yorkshire village of Kirby Misperton, like many others across Yorkshire and Lancashire, was a magnet for protest campaigners drawn by the threat of fracking.
Deep beneath the surface was a potential shale gas reserve and the way to extract it was to hydraulically fracture the rock, using water under enormous pressure.
If it went ahead, earth tremors were feared – and extracting fossil fuel was a certainty.
Steve Mason, then head of anti-fracking group Frack Free United, didn't like it.
"The proposal to frack in the area came along and, as a local resident, I looked into it," he said.
"The industrialisation, climate change and the need to get away from fossil fuels really motivated me."
Steve helped organise a protest locally and coordinated political pressure too – and, after two years of confrontation and 80 arrests, the opponents won.
The well was drilled but never fracked – leaving the site owners, Third Energy, with a deep hole in the ground.
Its managing director, Russell Hoare, showed me the well and explained its second life. They are even re-using the two metre-high gas valve which caps the hole.
"This is the actual well that was drilled for fracking and it's about 3,000 metres deep, but the protesters were successful, and Steve was successful, in stopping that operation.
"But it's perfect for testing geothermal energy. There's hot water at the bottom. All we're doing is bringing it to the surface."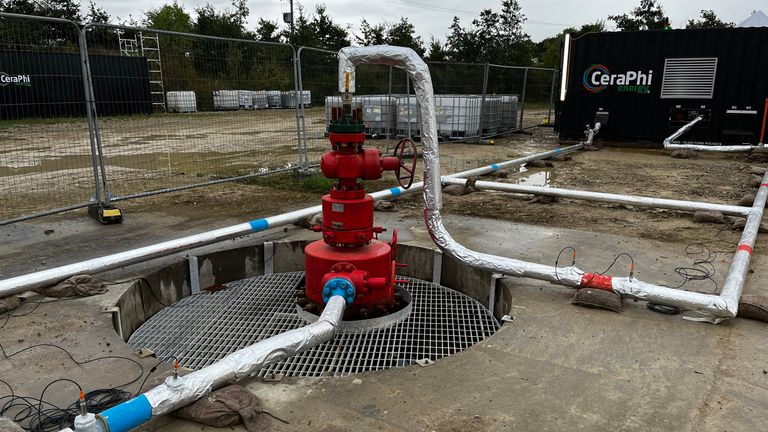 How does geothermal energy work?
Geothermal energy comes from heat radiating from the Earth's molten core, with rocks beneath the surface warming by 30C for every 1,000 metres down.
So if you circulate water down a deep well and up again, you've got hot water on tap.
In a volcanic region, such as Iceland, you can get super hot steam for driving electricity generators – but here, they are more interested in showers and radiators.
The idea has garnered so much "green love" that Steve has now become a director of Third Energy.
"When we were campaigning, we had to say what the solution was," he said.
"You can't just say 'No, no, no' all the time. We need to be telling people this can be done and this is a solution."
The company, which spent a generation supplying gas into Yorkshire, including backing fracking, is now fossil fuel free.
'No going back to fossil fuels'
But despite the huge profits being made by gas companies right now, Russell is not tempted to return to using fossil fuels.
"I think once you've seen what the potential is and you see people in the community come and feel the radiator and see the excitement, there's no interest in the company going back to fossil fuels."
On this site, the water heated by the Earth's core is making a couple of radiators nice and toasty in their shipping container "show home".
Click to subscribe to ClimateCast wherever you get your podcasts
Once commercially exploited, they reckon this well could supply 300 homes, so we would need a lot more deep drilling to keep Britain warm.
Gas to geothermal conversion company, CeraPhi, thinks there are 680 wells in the UK ripe for conversion together with millions around the world, and that new wells can be sunk cheaply enough to expand further.
Such potential provokes interest. While we are on the site, chief executive Karl Farrow is showing around a group of academics and industry players.
They've had more than 100 such visitors in the past month.
Read more:
Fracking ban reinstated as Truss policy reversed
Ferraris enter 21st century with electric engines
Climate crisis will change taste of beer – and make it more expensive
Karl told me: "Wells at the end of life can be repurposed and reused for energy.
"Using direct heat from the ground is a natural resource. It's there 24/7. It's baseload. It's on demand and it's infinite".
For now, geothermal energy is still very rare, but widespread cheap extraction of energy from the Earth's core would be a climate solutions gamechanger.
But more locally, what do the villagers of Kirby Misperton make of what is still an industry on their doorstep?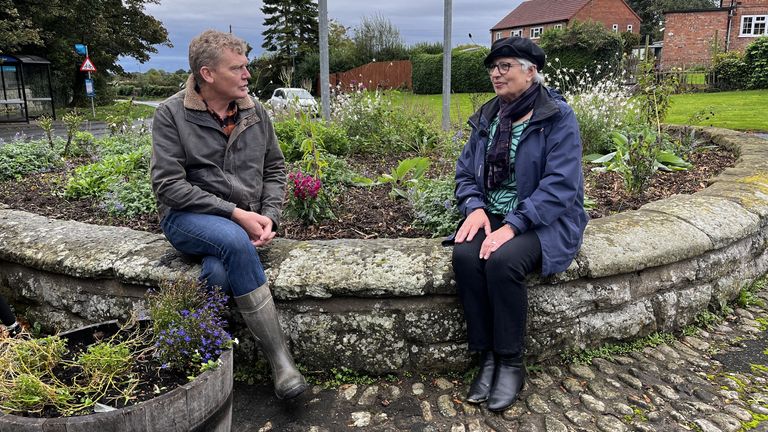 Reverend Jackie Cray, a resident who was arrested during the protest, said she was "absolutely delighted".
"I think now the village has something positive to focus on, something that will provide local jobs.
"It does feel redemptive that something so bad – not just for the village, but actually for the environment and nationally – has completely turned full circle.
"And that's what redemption is in baptism. There's hope for the future and not just for our generation, but for the generations to come."