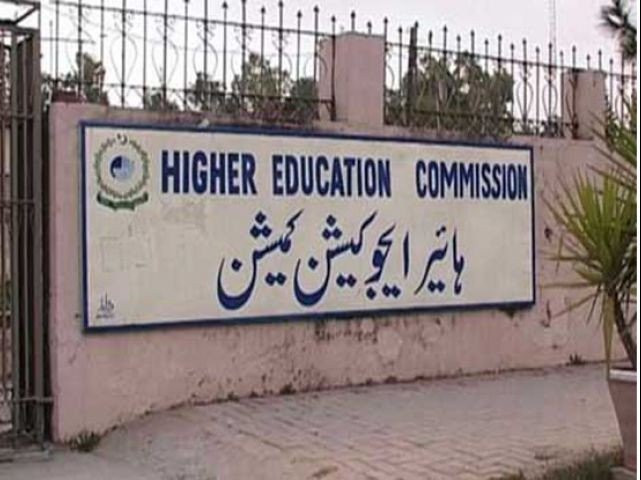 [ad_1]
The Public Accounts Committee (PAC) has ordered to block the passports and Computerised National Identity Cards (CNICs) of six professors of the Federal Urdu University of Arts, Science and Technology (FUUAST) who went abroad for doctorate and have been avoiding return to the country.
The Committee met under the chairmanship of Noor Alam Khan.
The audit officials told the participants of the meeting that an expense of Rs40.57 million incurred on sending the professors abroad. They said that six professors did not come back to the country after completing their doctorate.
Acting vice chancellor of FUUAST informed the PAC that an application had been filed in court on the matter. He said that the court had issued summons in this regard.
The Committee ordered to confiscate 25 per cent security fee of the six professors and block their passports and CNICs.
Also read: Oxford Union honours Benazir Bhutto on 15th death anniversary
The body reviewed the Higher Education Commission's (HEC) audit report for the year 2019-20. It expressed displeasure over the HEC chairman and NUML rector's absence from the meeting.
The HEC executive director told the participants of the meeting that the Commission had demanded a budget of more than Rs100 billion this financial year.
He said a budget of "only Rs66 billion" had been allocated for the HEC, saying the targets will not be met if there is no investment in education.
The audit officials revealed irregularities in the purchase of laptops during the period 2013-2018. They maintained that 500,000 laptops were purchased at a cost of Rs25.77 billion during the period.
According to the audit officials, the agreement to set up an assembly plant for local production of laptops was not implemented. The HEC entered into an agreement with a private firm to set up the plant.
EDHEC told the PAC that an assembly plant had been established on the Raiwind Road. It was said that the assembly plant was not operated due to lack of demand for the particular firm's laptops.
Also read: Islamabad issues 'special' plan amid rising security concerns
The audit officials divulged that a special allowance amounting to Rs35 million was given to the employees of HEC Karachi and Peshawar regions. They noted that the payment was made against the directions of the Finance Division, adding that the money had been given to the employees of FUUAST and Peshawar regional centre.
The meeting was told that the matter was being heard at the Supreme Court. The Committee postponed the audit para until a decision on the matter was announced.
The PAC chairman placed a ban on the entry of YouTubers in the Committee meetings, saying only print and electronic media journalists were allowed to cover the event.

[ad_2]
Source link