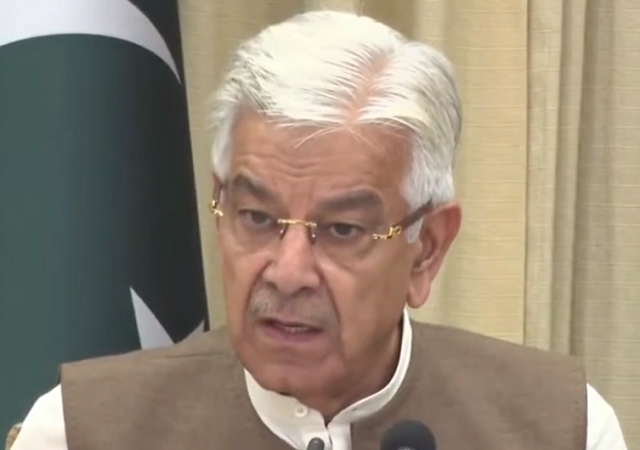 Defense minister Khawaja Asif on Monday confirmed that the "process of appointments in the army" has started from today.
The minister added that the process "will complete soon after fulfilling all the constitutional requirements".
پاک فوج کے اعلیٰ ترین عہدوں پہ تقرری کا عمل آج شروع ھو چکا ھے انشاءاللہ جلد تماتر آئینی تقاضوں کیمطابق تکمیل ھو جاۓگا.
— Khawaja M. Asif (@KhawajaMAsif) November 21, 2022
Sources had earlier revealed to The Express Tribune that the summary was moved to the PMO and five names are mentioned. The Prime Minister's Office, however, did not confirm the development.
Read Process to appoint COAS to begin on Nov 18: Asif
Appointment rife with speculations
Yesterday, a senior government official had dismissed speculations that there has been any civil-military deadlock over the key appointment.
"You will see the clear picture will emerge by Monday evening regarding the process of appointment," the high-ranking official had told The Express Tribune on Sunday while requesting anonymity.
The new army chief will take charge on November 29 as the incumbent General Qamar Javed Bajwa would hang his uniform the same day after completing six years in office.
There has been extraordinary interest in the appointment of his successor as many believe former prime minister Imran Khan's long march is linked to the change of command in the army. He has asked his supporters to gather in Rawalpindi on November 26, two days before Gen Bajwa hands over the baton to the new army chief.
There have been speculations that the government and the army may have locked horns over the new appointment. One conjecture is that the army is not agreeing to the nominee of the government for the top slot.
Read More Govt hints at naming new COAS next week
However, a top government official had rubbished those claims. "There are no differences between the civil and military leadership on the issue. Everything is on track."
When asked, the official said the government would only receive the summary from the ministry of defence when it would request for the same.
"We haven't yet requested for the summary," the official added, saying the premier would soon write a letter asking for the summary. The official said the appointment would be made as per planning.
There have also been questions about the seniority list. Rumours have it that a certain candidate may not be part of the summary since his retirement is due before the army chief's retirement.
But the government figure dismissed such claims, saying he would be very much part of the summary and considered for the top slot.
As per the seniority list, Lt General Asim Munir, Lt General Sahir Shamshad Mirza, Lt General Azhar Abbas, Lt General Numan Mahmud and Lt General Faiz Hameed are in contention for the job of chairman joint chiefs of staff committee and the army chief.


Source link