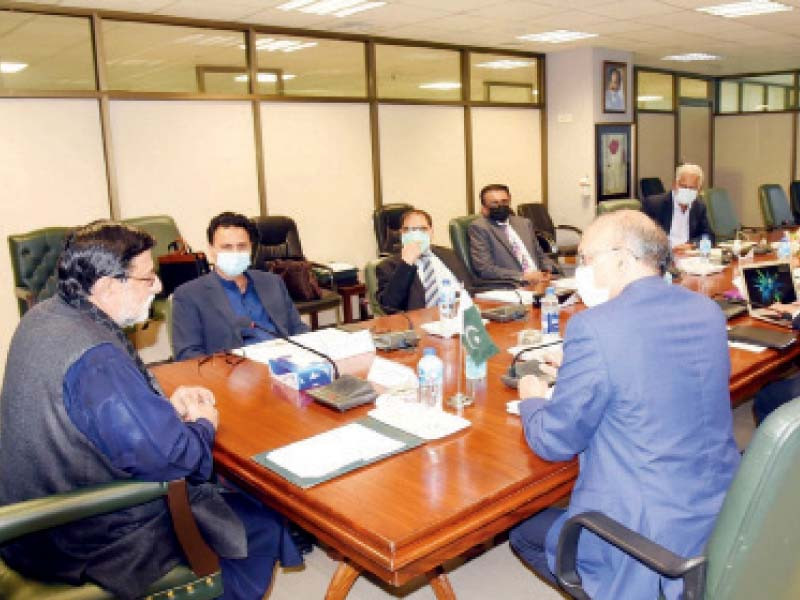 [ad_1]
The Senate Standing Committee on Privatisation was informed on Wednesday that the privatisation process was being promoted in the country as per the government's policy to attract investment and create more jobs.
A meeting of the standing committee held under the chairmanship of Senator Shamim Afridi was attended by Privatisation Minister Mian Muhammad Soomro and secretary Hassan Nasir Jami.
Speaking on the occasion, Privatisation Commission Chairman Saleem Ahmed noted that the privatisation process was being promoted in the country as per the government's policy, and that it would bring investment and lead to job creation.
The issue of privatisation of Pakistan Reinsurance Company Limited was discussed in the meeting.
The officials of Sindh Engineering Limited maintained that the company faced many problems, saying the organisation neither had a managing director nor a board, and that it was running on loss. It was further said that nobody was willing to serve as a financial adviser for it.
Senator Aun Abbas asked, "Are you asking for a financial adviser for free, but no one is coming?"
He said the committee was informed that the company's land had been occupied, but they could not get mutation done even after recovering its lost file. The court order on the land is now pending, he added.
Senator Abbas said that action should be taken against the assistant commissioner who had transferred government land to a private person.
The committee then decided to approach the Board of Revenue (BoR) collector over the transfer of 448 acres of Sindh Engineering Limited's land in Kasur to a private person. The issue of privatisation of First Women Bank Limited was also discussed in the meeting, on which the Privatisation Commission officials said that the government had 82 per cent shares in entity which were to be sold.
The accounts of this bank were not audited, and its board was not formed for three years until 2021, they added. The committee sought an approved audit report in the next meeting.Briefing the meeting, SME Bank Chairman Dilshad Ali said that the bank had 13 branches. He said the government holds 93 per cent shares while the remaining 7 per cent belong to other old institutions.
He also mentioned that the bank had strength of 333 employees while only three people were recently recruited, adding that three attempts to privatise the body failed.He said a committee had been formed for the privatisation of the bank which would decide whether to liquidate the entity or give it to the State Bank of Pakistan.
The issue of National Power Parks Management Company was also discussed in the meeting on which the officials said that the company had two power plants in Balloki and Haveli Bahadur Shah.The company had a land transfer, gas supply, and other issues, which have been resolved, and its debt is being refinanced, and its EOI will be submitted again, the officials said.

[ad_2]
Source link