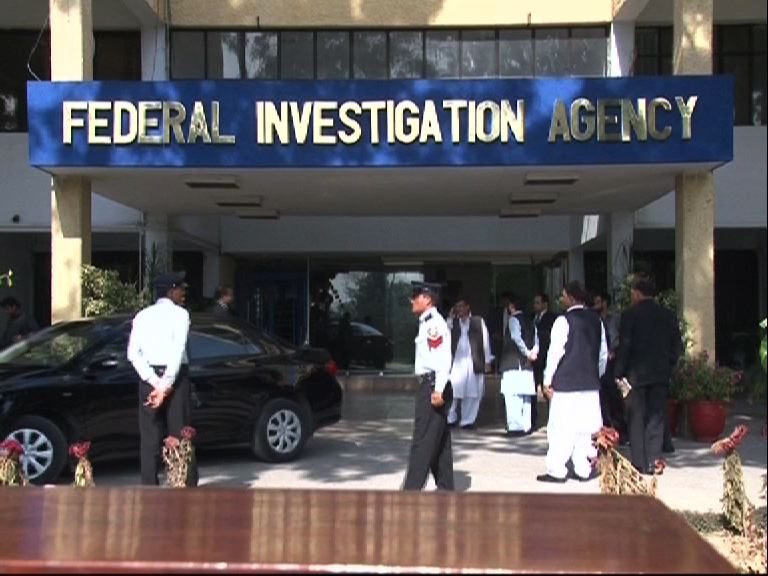 Hours after Pakistan Tehreek-e-Insaf (PTI) Senator Azam Swati claimed that his wife was sent a private video, featuring the two of them, Federal Investigation Agency (FIA) on Saturday declared the video "fake" following a forensic analysis.
It said that the objectionable video, circulating on the internet, was analysed frame-by-frame which revealed that 'deepfake technology' was used to edit the video.
The FIA said that international standard forensics proved that the video was edited and various videos were used to distort the faces.
pic.twitter.com/3GVhTtRHNT
— Federal Investigation Agency – FIA (@FIA_Agency) November 5, 2022
It said that Swati's claims needed to be investigated properly, requesting him to make a formal request so that all his concerns can be addressed.
Read more: Doctored videos aim to tarnish image: Imran
It further said that the fake video was circulated to defame the PTI Senator.
Earlier in the day, Swati claimed that his wife was sent a private video, featuring the two of them, from an "unknown number" as he broke down while narrating the ordeal.
The PTI senator, addressing the media, said his wife had called him on Friday night and kept shouting and crying. Swati said he then asked his daughter to inquire from her mother regarding what the matter was.
He further said that when his daughter insisted, his wife revealed that someone had sent her a private video of him from an "unknown number", but refused to say anything further as the "daughters and granddaughters of the country are listening".
Narrating the ordeal further, the senior PTI leader said his daughter then revealed that the video sent had him and the wife.
Shocking details of what happened last night to Azam Swati and his family being stated by @AzamKhanSwatiPk himself 2/2 pic.twitter.com/Ohs21Un6ki
— PTI (@PTIofficial) November 5, 2022
Swati further said that he explained to his daughter that her mother doesn't understand that he sleeps at 9 PM and wakes up early morning for prayers.
He added that his daughter kept weeping on the other side of the phone and said, "Daddy, this video isn't of anyone else.. it is yours and my mother's…I told her how is this possible."
Read: PTI senators write to SC on Azam Swati's arrest, 'torture'
"I have spent my entire life with her. She doesn't know that a few days ago, on the morning of October 13, when I was picked up by these cruel people, they made a video of me. These days it isn't difficult to…. make a fake video."


Source link