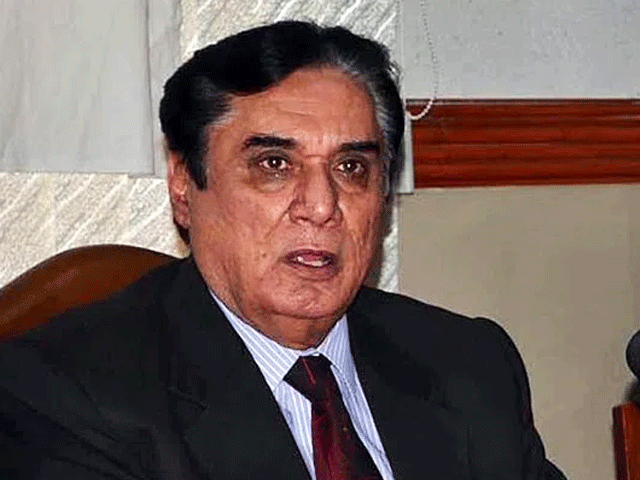 A day after the PTI-led government decided to extend the tenure of incumbent National Accountability Bureau (NAB) Chairman Justice (retd) Javed Iqbal, President Arif Alvi on Wednesday promulgated the National Accountability Bureau Amendment Ordinance (NAO) 2021, Express News reported.
As per the ordinance, Justice (retd) Iqbal will remain in his seat till the appointment of a new chairman of the anti-corruption watchdog.
Read more: NAB chief to stay until new successor
It said that the current NAB chairman will have all the powers till the appointment of a new one, adding that Iqbal can also be chosen as a candidate for the new NAB chief slot.
The ordinance stated that the president will appoint the NAB chairman in consultation with the prime minister and the leader of the opposition.
"If there is no unanimous decision on the appointment of new NAB chairman, the matter will be referred to a parliamentary committee," it added.
It said that the NAB chairman can be removed from office under Article 209 of the Constitution.
The new ordinance stated that the NAB chairman will have the power to make arrests, while complaints against the NAB chairman will be heard by the Supreme Judicial Council.
More to follow…


Source link