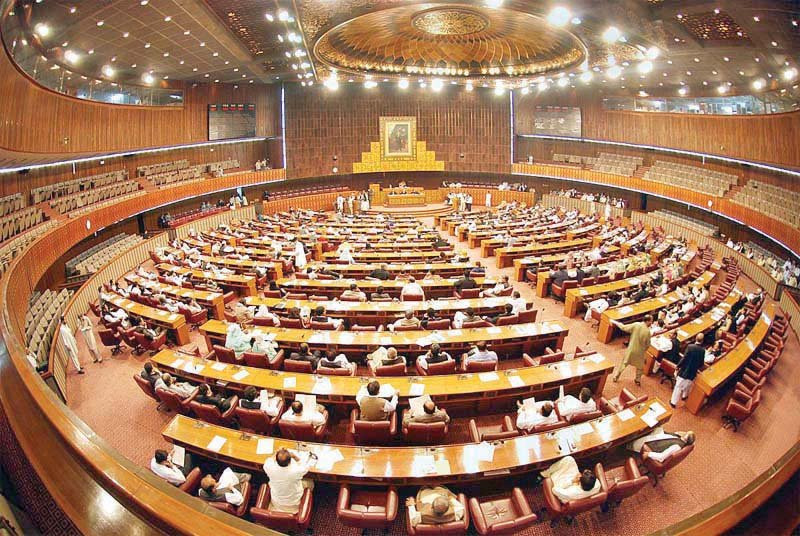 President Dr Arif Alvi has summoned a session of the National Assembly on May 9 (Monday)
The session was summoned under Article 54 of the Constitution and on the recommendation of the prime minister, the presidency said in a press statement. The session will begin at 4:30 pm.
Besides other issues, the NA session will discuss electoral reforms before the holding of the general elections.
NA Speaker Raja Pervez Ashraf has already sent letters on electoral reforms to the parliamentary leaders including former premier Imran Khan.
Read more: President, PM call for taking care of needy
According to parliamentary sources, all parties during proceedings would nominate their members for the electoral reforms.
The speaker would form a committee on electoral reforms with the representation of all parliamentary parties in the House.
The chairpersons of the standing committees would also be decided during the session.
Besides, the issue of resignations of PTI members would also be discussed.
The speaker will begin the process of verifying the resignations of the PTI members one by one.
Last month, former prime minister Imran Khan had tendered his resignation as a member of the National Assembly, a day after his ouster as the premier by the lower house of parliament through a no-confidence vote.
Later, then NA deputy speaker Qasim Suri, in his capacity as the acting speaker, had accepted the resignations of 123 PTI MNAs, who accepted their party chairman Imran's appeal.


Source link