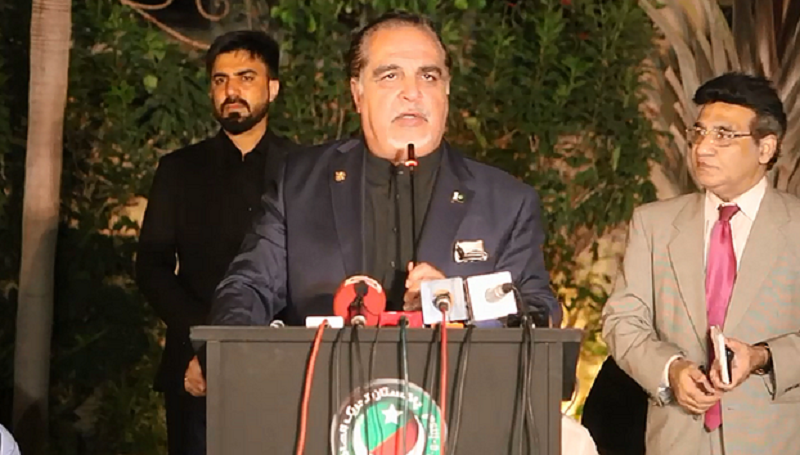 President Arif Alvi on Monday accepted the resignation of Sindh Governor Imran Ismail, days after the resignation of the K-P governor.
The governors of Sindh and K-P had announced their decision to resign from their posts soon after Shehbaz Sharif was sworn in as the 23rd prime minister of Pakistan. They said their conscience prohibited them from working with "culprits of corruption".
According to a notification, Speaker Sindh Assembly Agha Siraj Durrani would perform the duties till a new governor is appointed.
Read More: New NA speaker to verify PTI resignations afresh
PHOTO: EXPRESS
Earlier, President Arif Alvi excepted the resignation of Khyber Pakhtunkhwa (K-P) Governor Shah Farman.
Khyber Pakhtunkhwa Assembly Speaker Mushtaq Ghani has now become acting governor of the province whereas Deputy Speaker Mahmood Jan is now the speaker of the KP assembly.


Source link