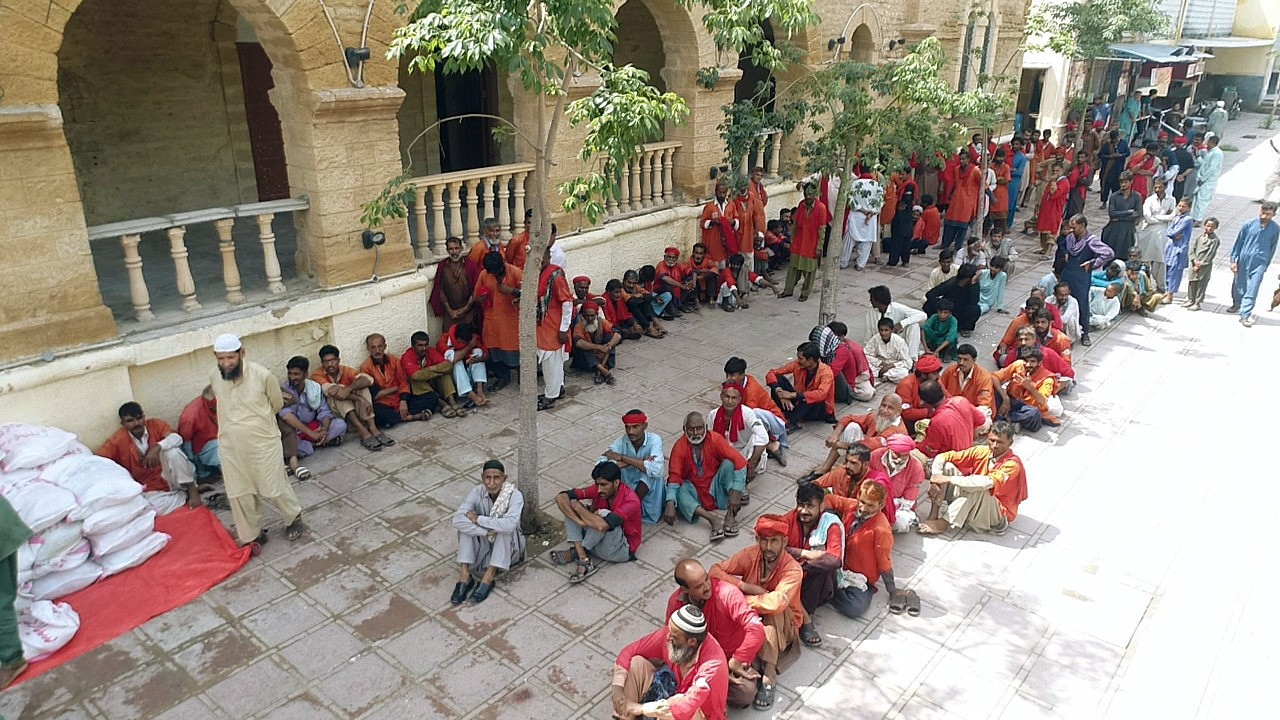 The ill-effects of the devastating floods have not spared anyone, not even porters. The workers who have spent years picking luggage of travellers at Karachi's Cantt and City railway stations had to pick up their bags and leave for their hometowns due to weeks-long unemployment following the suspension of train service due to rains and floods.
The catastrophic floods have damaged or destroyed train tracks in many parts of Sindh, Punjab and Balochistan and trains stopped chugging on most routes. Pakistan Railways has failed to bring the train back on tracks even after the passage of 18 days.
The Cantt Station, which used to be abuzz with passengers, has become deserted for the past 18 days following the suspension of train traffic to and from Karachi. The track between Nawabshah and Bocheri station, 301 kilometers away from Karachi, was submerged in floodwater on August 26.
Trains have not been brought back on tracks since then. Railways authorities have been unable to repair the track as the floodwater has not receded yet.
The suspension of train service has badly affected related businesses. Porters who earn their living by loading and unloading luggage of travellers have become jobless. Nearly 300 of them have left Karachi for their native towns after failing to find work, according to their colleagues.
Read more: Railway track between Lahore, Quetta and Karachi 'unfit' for use
"We are daily-wagers. We don't have a salary. We depend on our daily earning to feed our families," one porter told The Express Tribune. "Now, we don't have any work following the suspension of train service. Come visit our home and see how we live now," he added.
Railways officials said that the track between Nawabshah and Bocheri stations is still submerged in three to four inches of floodwater. Repairs could not be undertaken in such a situation, they said, adding that repairs would start only after the rain stops and floodwater recedes.
The porters said that their families have to sleep on empty stomachs as they have not earned anything for the past almost three weeks. They blamed the railways authorities for negligence while saying that the trains schedule had been out for the past two months.
"They [railways officials] would give the excuse that the track around Jampir to Bocheri station was affected," another porter said, adding that they just wanted to escape from their responsibility by putting up excuses.


Source link