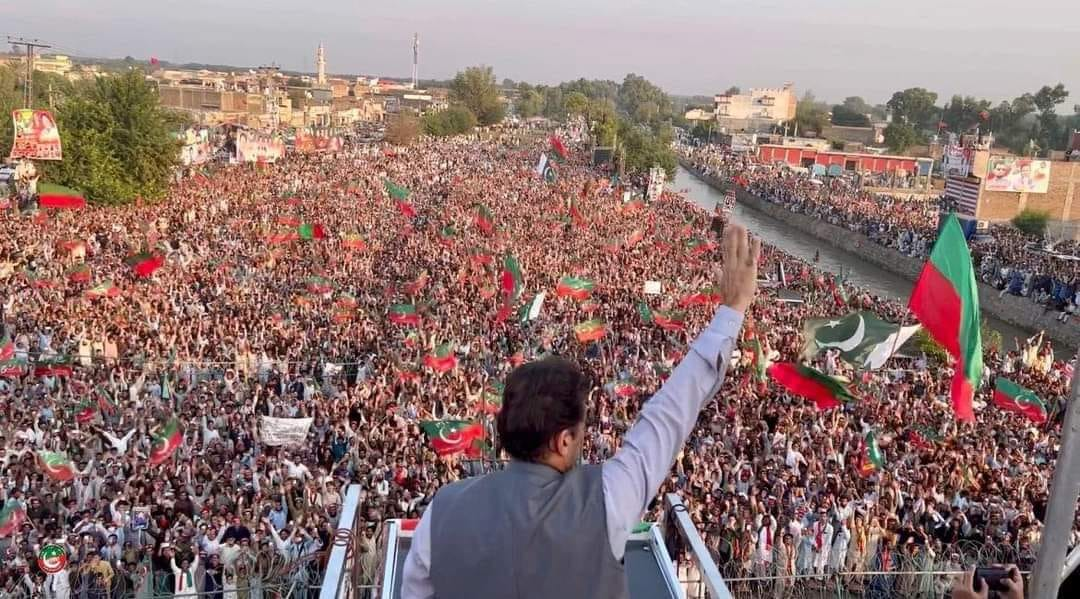 Political tension is growing in the country as Islamabad was put on high alert after former prime minister Imran Khan on Tuesday announced to hold a "long march" on Friday, demanding the government call fresh general elections.
The government has also started preparations to deploy thousands of security personnel to block Imran's supporters from entering the capital.
According to officials, the interior ministry has already decided to deploy around 30,000 police, rangers, and para-military troops in Islamabad and not allow protesters to enter the red-zone area near the parliament building.
President's House, Prime Minister's House, ministers' offices, parliament, and other important buildings, including foreign embassies, are located in the red-zone area.
Read PTI's long march puts MBS visit in doubt
"The government has already decided to call out the army to assist the civil administration in security," an official of the interior ministry told Anadolu Agency on condition of anonymity as he was not authorised to speak with the media.
The ministry has also deployed Frontier Constabulary (FC), a federal paramilitary force, while police from Sindh province will be called out to assist the Islamabad capital police, he added.
The authorities also sent hundreds of containers into Islamabad to barricade all entry points before the arrival of demonstrators.
Currently, the Sindh province is ruled by Pakistan Peoples Party (PPP), a partner in the ruling alliance of Pakistan Democratic Movement (PDM), while the other two provinces of Punjab and Khyber-Pakhtunkhwa, bordering the capital Islamabad, are being ruled by Imran Khan's Pakistan Tehreek-e-Insaf (PTI) party.
At a news conference in the southeastern city of Lahore on Tuesday, Imran said that his protest will begin from Lahore on Friday, with people joining from across the country.
"This will be the largest long march in the country's history," he said, adding that the government, despite his repeated warnings, is not ready to hold a vote, which is due in late 2023.
Read More PM Shehbaz to embark on maiden visit to China on Nov 1
The ouster premier added that they will remain peaceful as families will join the march, however, the government will be held accountable "if they use any force against peaceful people."
Meanwhile, Federal Minister Ahsan Iqbal accused Imran of announcing the protest march at a time when the government is preparing for an important meeting in China as Prime Minister Shehbaz Sharif is scheduled to visit Beijing in the first week of November.
"The 11th JCC meeting of CPEC [China-Pakistan Economic Corridor] is going to be held and Imran Niazi is plotting to derail CPEC by conducting 'fitnah [noxious] march'," he tweeted.
CPEC comprises infrastructure projects that are under construction throughout the country beginning in 2013.
PTI chief's long march announcement comes after the Election Commission of Pakistan disqualified him for failing to disclose gifts and proceeds of their alleged sale he received while serving as prime minister.
The Islamabad High Court, however, said he is not barred from contesting elections in the future.
Earlier this month, he won six of the seven National Assembly seats in a by-election he said was a referendum on his popularity.


Source link