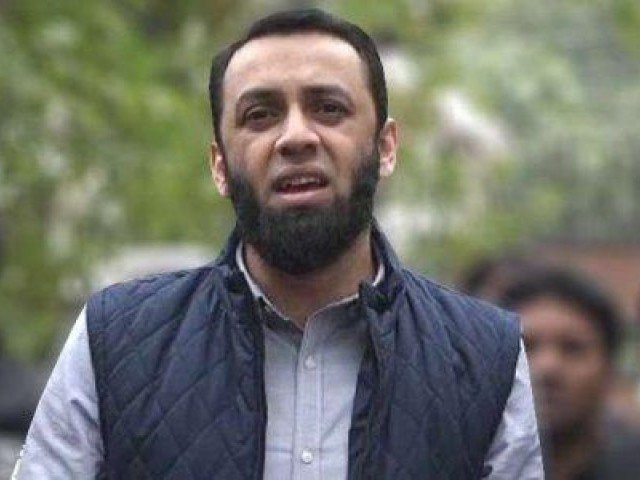 The Lahore police raided Pakistan Muslim League-Nawaz (PML-N) Atta Tarar's Johar Town residence on Saturday. However, the party leader was not present at his home at the time.
The PML-N leader's G3 Johar Town residence was raided in connection with the violence that occurred during the Pakistan Tehreek-e-Insaf's (PTI) 'Azadi March' on May 25. Failing to find the leader at his residence, no other individuals were arrested by the law enforcers.
Police said Tarar was earlier sent a notice to appear before an investigation but failed to do so.
Read: PTI distances itself from Gill's remarks
Following the raid on his residence, the PML-N leader took to Twitter and called out Punjab's Minister for Home and Prisons Hashim Dogar.
He asked what was there to prove by having the police raid his residence and 'harass' people.
"Don't go so far in defending the anti-national narrative," he added.
ہاشم ڈوگر صاحب میرا خیال تھا آپ وزیر ہیں مگر آپ تو انتہائی غیر سنجیدہ کردار نکلے۔ جس گھر میں، میں 15 سال پہلے رہتاتھا وہاں پولیس بھیج کر کسی راہگیرکو ہراساں کر کے کیا ثابت کرنا چاہتے ہیں۔ یہ حال ہے آپ کا، خاک وزارت چلانی ہے آپ نے۔ ملک دشمن بیانئے کے دفاع میں اتنا آگے نہ جائیں
— Attaullah Tarar (@TararAttaullah) August 13, 2022
Chief Minister Punjab Chaudhry Pervaiz Elahi had taken action against those involved in the May 25 violence during PTI's long march.
Moreover, 12 SHOs, allegedly involved in violence on PTI workers during the long march, were also earlier changed. Cases were also registered by the government against PTI leaders and workers during the long march.
After the change of leadership in Punjab, the new government started proceedings against the leaders of the previous provincial government, changing the course of the cases registered against PTI officials.


Source link