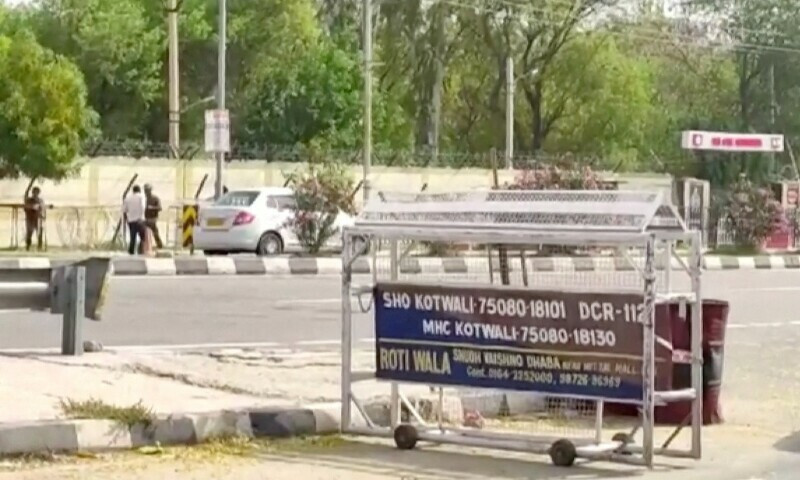 An Indian army gunner has been arrested for the killing of four soldiers at a military base near the Pakistan border, police said on Monday, ruling out a terror motive.
The attack took place last week at the Bathinda military station in Punjab, a northern state where tensions have been high over the resurgence of Khalistan movement.
Police said the accused gunner, Desai Mohan, shot the four soldiers dead in the early hours of the morning while they slept, using a stolen rifle and ammunition.
Local media reports quoted an unnamed police official saying the accused was being sexually abused by the four soldiers.
Read more: Indian army finds rifle linked to killing of 4 soldiers at base
"The motive was personal," senior police superintendent Gulneet Singh Khurana told reporters in Bathinda. "He had enmity with them."
Punjab has been on edge since authorities launched a manhunt for firebrand Sikh separatist preacher Amritpal Singh last month.
Singh rallied a huge following in recent months by demanding the creation of Khalistan, a separate Sikh homeland, the struggle for which sparked deadly violence in Punjab during the 1980s and '90s.
He remains at large despite a dragnet involving thousands of police officers and a statewide internet shutdown that lasted several days.


Source link