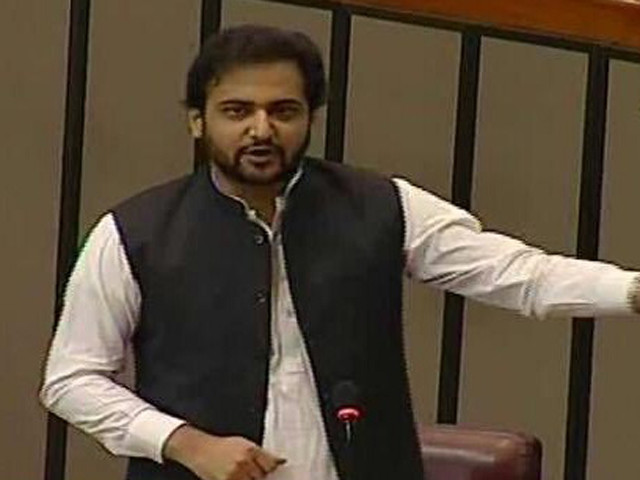 Pakistan Muslim League-Quaid (PML-Q) leader Chaudhry Hussain Elahi, who is the party's candidate for the opposition leader slot, said on Monday that his party has always fought for the rights of the people, and they cannot leave the country at the mercy of an "imported government".
The decision to nominate Elahi for the top slot of the opposition benches was taken after the former ruling party, Pakistan Tehreek-e-Insaf (PTI) resigned from the National Assembly.
Speaking to the media at his residence, the PML-Q leader said that the "mandate-stealing government" wants to occupy the opposition leader slot as well — something they could not allow the government to succeed in.
He accused the government of orchestrating a takeover of the opposition benches through dissenting lawmakers of the former ruling party who had sought refuge at Sindh House. He claimed that these lawmakers would contest the next elections on the current ruling parties' tickets.
Expressing his support for former prime minister Imran Khan, he said that they were not only fighting an "imported government", but they were also fighting dissident members of PTI.
In a reference to horse-trading, he called for ending the tradition of crossing the floor of the house, and urged the courts to see that the dissenting lawmakers had been given PTI's mandate.
Also read: Rifts in PML-Q grow into all-out opposition
"If any external force invests three to four billion rupees, will the government change?" he asked.
Elahi said that they were also in touch with the Grand Democratic Alliance (GDA) for clinching the opposition leader slot. He added that the government's plan to bag the said slot is aimed at bulldozing legislation in the lower house.
He said that the government's occupation of the post is contrary to democratic values. "This vested interest group also wants one man show for many important positions in the future," the PML-Q leader said. "We will not allow them to succeed under any circumstances and will do our best to stop them from violating the rights of the people."
Elahi said that his party was "undoubtedly" the "party of people's aspirations". "We will always be a leaden wall against these imported elements who are a threat to the sovereignty and integrity of Pakistan," he added.


Source link