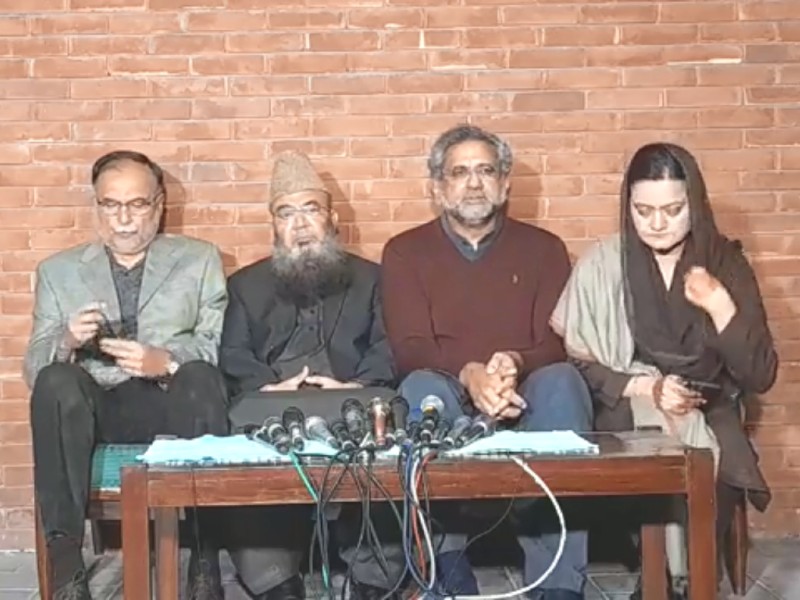 Leaders of Pakistan Muslim League-Nawaz (PML-N) on Monday reiterated their demand for clean and transparent elections in the country, asserting that it was their inviolable democratic right.
In an organisational meeting headed by PML-N supremo Mian Nawaz Sharif and President Shehbaz Sharif for the Gujranwala Division, the latter attributed PML-N's victory in the recent cantonment board polls to the services of the party for the common man.
The meeting, held to organise the party at the union council level, was attended by PML-N Vice President Maryam Nawaz, General Secretary Ahsan Iqbal and Punjab President Rana Sanaullah.
"Due to record-high inflation and rising unemployment, people's trust in the credibility of the PML-N has deepened," Shehbaz said, adding that he was also grateful to the people of other provinces who put their trust in the party.
PML-N leader Nawaz Sharif, who joined via the video link from London, claimed that cities such as Lahore, Rawalpindi and Gujranwala have always been strongholds of the PML-N but lamented that the poll results in these constituencies turned out to be were "very disappointing".
The party's supremo called for measures to further consolidate the organisation and Hamza Shehbaz and Maryam Nawaz along with other officials should supervise the organization and meet the people who should be made officials.
Censuring the government for its failed policies, Nawaz Sharif said: "The incumbent government is just waiting for the phone. Unemployment and inflation have pushed the people into a deeper abyss."
"Our only demand is transparent elections," he added. "This is our national right and no one can deprive us of it. Everyone must abide by the constitution and respect the parliament. The country cannot move forward unless the judiciary is independent."
Addressing the meeting, PML-N Punjab President Rana Sanaullah affirmed that there were no divisions or differences within the ranks of the party.
"Asking for transparent elections is neither reconciliation nor resistance, it is our right," he said, reiterating the party's watchword that free and fair elections were inevitably vital for the country and state to function smoothly.


Source link