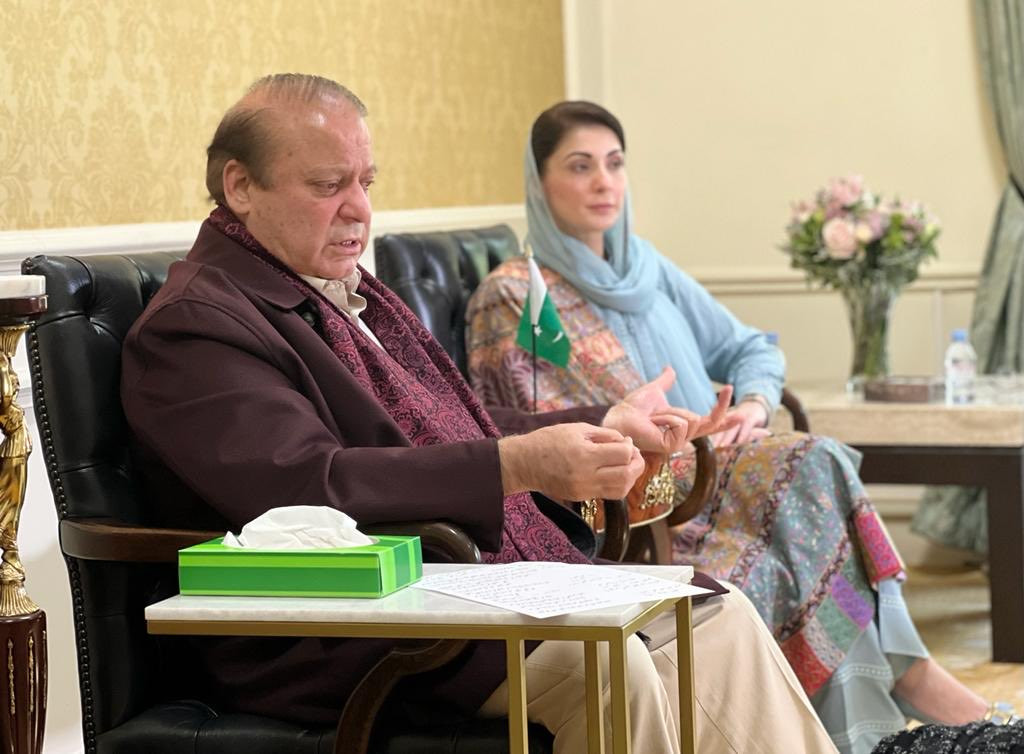 [ad_1]
The Pakistan Muslin League-Nawaz (PML-N) has decided not to rely on "external elements" for devising any political strategy in the future.
The senior PML-N leadership held a meeting to consider the prevailing political situation in Punjab. PML-N supremo Nawaz Sharif also attended the meeting through video link.
Sources revealed to The Express Tribune that PML-N Senior Vice President Maryam Nawaz would return to Pakistan first. Later, the decision would be made regarding Nawaz's return.
It was learnt that Nawaz and other participants realised that the PML-N should not relay on "others" for their political management.
It was already reported that a senior PML-N leader told Nawaz that the PML-N's over-reliance on the establishment and PPP Co-chairman Asif Zardari was one the major factors for the party's failure. "It caused the required defections to the PTI -PMLQ alliance."
It was also learnt that Nawaz also suggested considering a civil servant for the post of caretaker Punjab CM.
Several names were under consideration regarding this slot.
Nawaz was not in favour of halting the dissolution of Punjab Assembly as he believed that the "governor should have allowed to dissolve the assembly last month".
It was learnt that Punjab Governor Balighur Rehman had prepared the order regarding the Punjab Assembly's dissolution but later it was decided that he would not issue any order.
Subsequently, the assembly was automatically dissolved at 10:30pm.
Nawaz has also directed the PML-N to start preparations for the elections in Punjab.
Political analysts believed that the PML-N should have realised the changing dynamics of politics in Punjab.
They said that the party leadership should announce that the new candidate for the CM's post would belong to someone other than Sharif family.
Some were suggesting that Rana Sanaullah and Saad Rafique should contest the MPA elections in Punjab.
It was being witnessed that there was no senior leader of the party in last Punjab Assembly (2018-23). Therefore, affairs in the province of Punjab could not be managed properly.
Meanwhile, Zardari chaired a meeting of the provincial parliamentary party at Bilawal House in Lahore, where senior leaders, including Parliamentary Leader Syed Hassan Murtaza and Ali Haider Gillani, were present.
The meeting discussed the political situation of Punjab in view of the dissolution of the provincial legislature.

[ad_2]
Source link