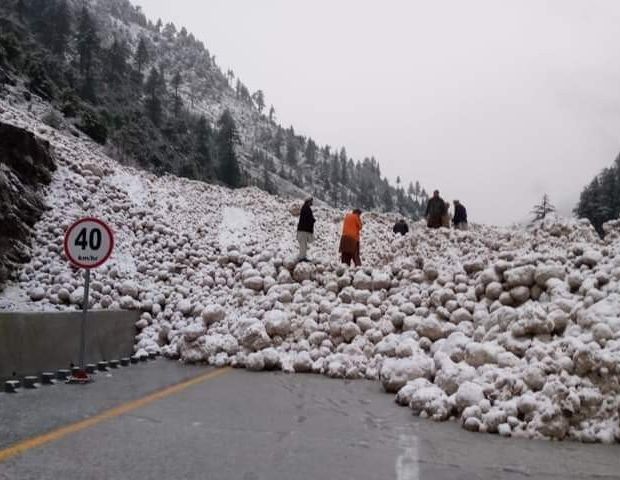 Federal Minister for Climate Change Senator Sherry Rehman said on Thursday that climate change is a matter of national security as it acts as a threat multiplier, potentially amplifying existing risks of extreme vulnerability and exposure to intense competition over depleting resources.
She maintained that the Pakistan Meteorological Department (PMD) had not given a warning regarding the Shisper Glacier.
Speaking at a meeting of the Senate Standing Committee on Climate Change, the climate change minister said that water scarcity was a real and present danger, particularly to lower riparian areas like Sindh, where the river is almost bone dry by the time it reaches the upper Sindh. This not only impacts crops but the soil as well as the ecosystem that subsist in the delta, she added.
She said that climate stress is also impacting Pakistan economically in a calculus of losses which are predicted at 6-8 per cent of Pakistan's GDP. The ADB already predicts a $3.8 billion annual loss, she added. This is a matter of survival for the country, not just for one province but for the whole of Pakistan, she further said.
"The collapse of the bridge after the Shisper outburst was entirely expected, and it is important to brace and prepare for other such events; rescue and relief agencies have been altered again," she told the standing committee.
"K-P (Khyber Pakhtunkhwa) and Gilgit Baltistan have 3,044 glacial lakes, with 33 such lakes being high risk. Pakistan is currently experiencing a series of heatwaves as a result of global climate inaction and the lack of global commitments to pledges made to reduce greenhouse gases."
She said that the PMD had not even give them a warning regarding Shisper Glacier.
Read: Lake over Shisper glacier unleashes massive outburst of flood in Hunza
The Met Office said that on February 15, they had issued a warning report regarding it, and even wrote a warning letter to the Climate Change Ministry.
Committee Chairperson Senator Seemi Ezdi asked if the PMD had issued a warning, where did it go.
The chair also called for investigation into the matter and said that a reply should be sought from the chief secretary.
The minister also said that there needs to be a thorough investigation into the Shisper matter. She underscored that there were accusations raised by the local masses that the flow of Shisper Glacier flood was diverted by some people which should be probed to launch strict punitive action against the culprits if the allegation was genuine.
"An assessment must be made of existing infrastructure in the GB area with a particular focus on bridges. It could be a combined effort by the NDMA and NHA; various sectors must come together. This is not an issue where we get into turf wars about who is responsible. We need to come together and the whole country is suffering. This is not an issue for a particular province," she said.
With input from APP


Source link