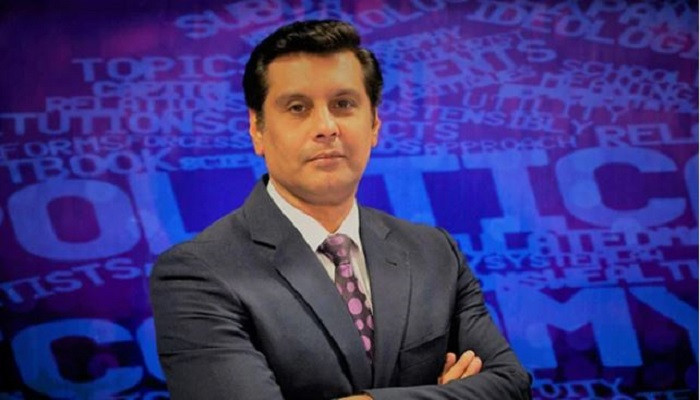 Prime Minister Shehbaz Sharif has requested Chief Justice of Pakistan (CJP) Umar Ata Bandial to constitute a judicial commission to hold impartial and credible inquiry into the killing of renowned journalist Arshad Sharif.
In a letter written to the top judge on Tuesday, the prime minister asked the CJP to form a commission comprising all available judges of the apex court to ascertain the facts surrounding the mysterious murder of the journalist, who was shot dead in Kenya last month.
The letter suggested that the commission may focus on five questions related to the circumstances surrounding the killing:
What procedure Arshad Sharif adopted to go abroad in August 2022 and who facilitated his departure abroad?
Was any federal or provincial agency, institution or administration aware of the threat issued to Arshad Sharif?
What circumstances and reasons forced Arshad Sharif to travel to Kenya from the United Arab Emirates?
What is the real truth behind the firing incident in which Arshad Sharif died?
Is Arshad Sharif's death really a case of mistaken identity or is it the result of a 'criminal game'?
PM Shehbaz has said in the letter that the formation of a commission is necessary to uphold the rule of law in the country and added that the federal government will extend full support to the panel in investigating the murder.
Also read: Journalist murder probe panel 'won't be able to proceed' ahead
The premier told the chief justice that judicial inquiry into the killing was inevitable to restore the public confidence in the state institutions as doubts being raised over the alleged involvement of government officials in the gruesome murder.
The development came days after slain journalist Arshad Sharif's mother, Riffat Ara Alvi, penned a letter on Wednesday to Chief Justice Umar Ata Bandial requesting him to form a high-level judicial commission to probe into her son's death.
Riffat urged CJ Bandial to "protect the case from controversy and political hypocrisy and provide justice to the family".
"My shaheed son Arshad Sharif during his life, wrote a letter to your honour on 12th July 2022 to bring into your notice the threats to his life and the numerous baseless criminal cases initiated across the country by the present government (multiple FIRs) against him on the grounds of sedition and other charges. On account of this my shaheed son was forced to leave the country on 10th August 2022 and had to take refuge in Dubai," she wrote.
She said that when Sharif had reached Dubai, she was relieved that he was out of danger but the government "pressured" the UAE government which forced her son to flee the country.
Riffat further said that her son was "mercilessly assassinated" after two months in Kenya.
She also urged the apex court to take notice of the government's "behaviour" following the incident.
"Well before the investigation team had left for Kenya on 28th October 2022, federal ministers started airing different fabricated stories in relation to the death of my shaheed son which are available on media record," she highlighted.


Source link