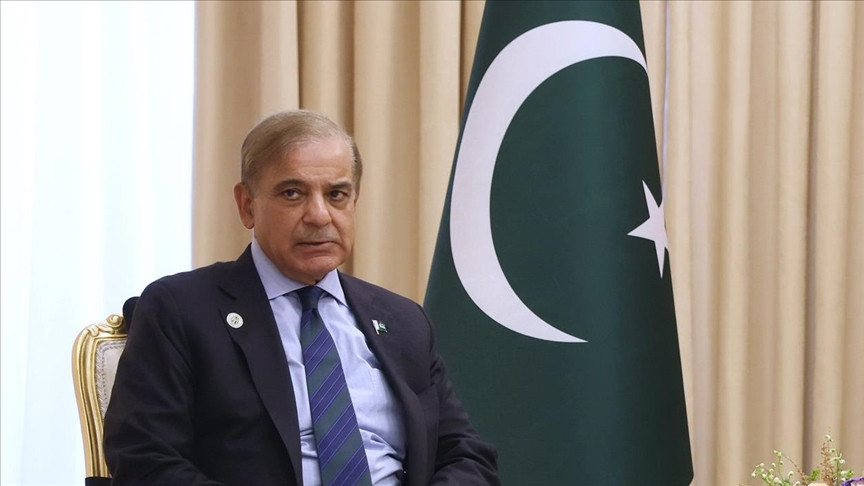 Prime Minister Shehbaz Sharif would attend the participate in the high-level debate of the 77th Session of the UN General Assembly (UNGA) as it is back in person after the pandemic disruption.
The prime minister would be among some 150 world leaders descending on New York for a week of diplomacy, with all required to come in person to speak save one — Ukrainian President Volodymyr Zelensky, granted an exception.
UN Secretary-General Antonio Guterres, speaking ahead of the summit that formally begins Tuesday, said that the world's divisions "are the widest they have been since at least the Cold War."
"Our world is blighted by war, battered by climate chaos, scarred by hate and shamed by poverty, hunger and inequality," Guterres said.
"As fractures deepen and trust evaporates, we need to come together around solutions."
For the two previous years, the annual meeting that jams traffic through Midtown Manhattan had been a more subdued affair with leaders allowed to send in videos.
Several US adversaries are expected, however, including Iranian President Ebrahim Raisi and Venezuelan President Nicolas Maduro, defying loud protests from their opponents in the United States.
Secretary of State Antony Blinken on Tuesday will co-chair a summit on food security with the African Union, European Union and Spain as high global prices — worsened by the invasion of major grain producer Ukraine — bring new hunger around the world.
French President Emmanuel Macron's office said that he will seek "dialogue with our partners from the South to avoid planting this idea that it's the West against the rest."
Despite the shift toward normalcy, the schedule of the General Assembly was scrambled by the death of Queen Elizabeth II. US President Joe Biden, who traditionally would have been one of the first speakers Tuesday and who would have led the food summit, will instead speak Wednesday.
And with Covid concerns lingering, the United Nations is still limiting the size of delegations and requiring the wearing of masks in the towering headquarters on the East River.
The UN summit will also mark a fresh occasion to build momentum on global action on climate change, amid mounting signs that the planet is descending into dangerous levels of warming.
Guterres said he will use the week to speak frankly with leaders amid guarded hopes for further progress on climate during the next climate summit, COP27, in Egypt in November.
(With additional input from Agencies)


Source link