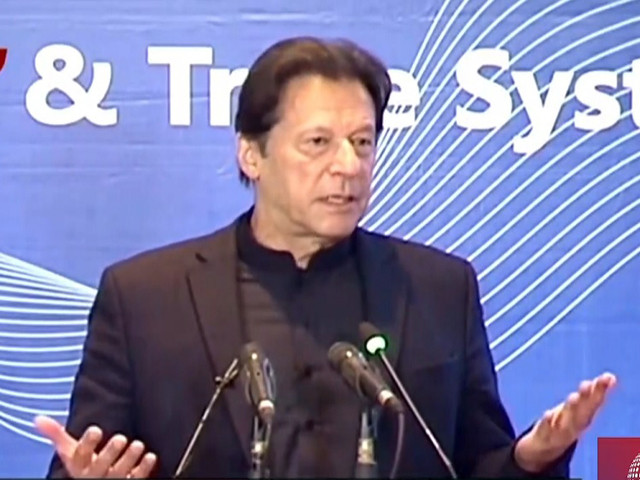 Prime Minister Imran Khan on Tuesday said that the rising foreign debts and low tax revenues had become an issue of "national security" because government did not have enough resources to spend on people's welfare.
"Our biggest problem is that we don't have enough money to run our country due to which we have to borrow loans," he said while addressing the inaugural ceremony of Track and Trace System (TTS) of FBR for sugar industry in Islamabad.
LIVE #APPNews: Prime Minister Imran Khan addressing inaugural ceremony of Track & Trace System (TTS) of FBR for sugar industry #Islamabad @PakPMO @ImranKhanPTI https://t.co/A8rNyycB6P
— APP 🇵🇰 (@appcsocialmedia) November 23, 2021
The FBR's TTS will ensure electronic monitoring of the production and sale of important sectors including tobacco, fertilizer, sugar and cement sectors. This will help bring transparency in the system and enhance the country's revenue.
Under the system, no production bag of sugar will be taken out from the factory and manufacturing plant without stamp and individual identity mark.
In the next phase, the FBR was planning to introduce the track and system in petroleum and beverages sector.
PM Imran while appreciating the FBR for introducing TTS said that this system will have "far reaching" impact on the tax collection of the country.
Citing examples from Western countries, the premier said tax to GDP ratio in Scandinavian countries was approximately 50 per cent. "But in Pakistan unfortunately the tax culture was never developed," he said, adding that the ruling elite of the country never took measure to encourage masses to pay taxes.
The PM was of the view that Pakistan could only overcome the "vicious cycle" of debt by paying taxes.
Terming Pakistanis one of the most generous nation in the world, PM Imran said people will start paying taxes when they are assured that their taxes are not being misused by rulers.
He appreciated the FBR for collecting record taxes, saying that his government was aiming to achieve tax target of Rs8 trillion.
Also read: Foreign loans swell 18% in Jul-Oct
The government took $3.8 billion worth of new foreign loans in the past four months, up by 18%, as it saw a further uptick in lending by the multilateral lenders once the International Monetary Fund (IMF) obstacle was crossed in a couple of months.
The government obtained $3.8 billion in gross foreign loans during the July-October period of fiscal year 2021-22, according to the Ministry of Economic Affairs.
The borrowing was higher by $580 million, or 18%, compared with the loans taken in the same period of last fiscal year.
The $3.8 billion of foreign loans did not include the borrowing made through the highly expensive Naya Pakistan Certificates at up to 7% interest in dollar terms for only one year.


Source link