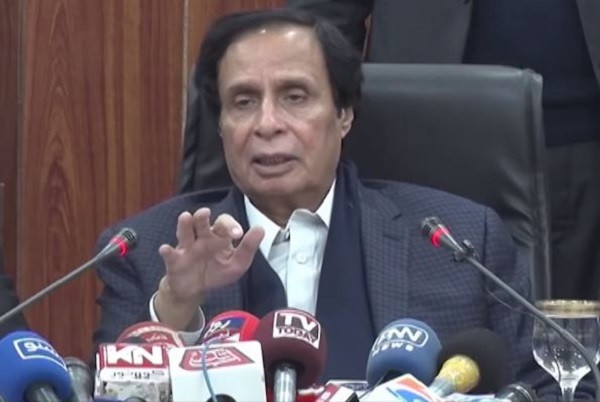 [ad_1]
Punjab Chief Minister Chaudhry Pervaiz Elahi on Sunday said that Prime Minister Shehbaz Sharif will have to take a vote of confidence in the National Assembly.
A day earlier, in a bid to give his successor a taste of his own medicine, Pakistan Tehreek-e-Insaf (PTI) chief Imran Khan had said that his party has decided to put PM Shehbaz to acid test through "different plans", including a confidence vote in parliament.
The PTI chief had announced the decision to turn the tables on the prime minister in an interview with a local TV channel.
"Certainly, we will fully test him [Shehbaz Sharif]. He tested us here [in Punjab]. Now it's his turn to face the music," he had said while responding to a question if his party can ask the premier to obtain a confidence vote.
Reiterating the stance of his ally, the Pakistan Muslim League-Q (PML-Q) leader said that he has taken the vote of confidence in the Punjab Assembly, and Shehbaz will now have to take the vote in the lower house as well.
Read President hints at asking PM to take vote of confidence
He also claimed that the Pakistan Muslim League-Nawaz (PML-N) supremo Nawaz Sharif is not returning to Pakistan because he "sees the failure" of his party.
"[The] PML-N has been completely exposed," he said, adding that the "PDM [Pakistan Democratic Movement] will have such cracks that it will not be able to rise".
The Punjab CM said that the PML-N's popularity has declined and will continue to hide its face even in the upcoming general election.
"It failed miserably," said Elahi, "and now Shahbaz Sharif is waiting for some unseen help".
Talking about the former premier, the CM said that Imran has a passion for the country and is "the hope of the nation," adding that "someone has to stand up to fix the country".
Elahi expressed these views in a media talk in Lahore at the inauguration ceremony of Khatam-ul-Nabiyeen University – a Rs1.5 million project.
Read More Imran determined to test Shehbaz
The Punjab CM said that the establishment of this university was a promise he made when he was performing Umrah and recalled the establishment of Sirat Academy in 2004.
Talking about his government's achievements, he furthered that he had made reading the Qur'an in schools in Punjab mandatory, including its translation in the 12th year.
Elahi added that his government acted against usury and for the first time, in order to be declared married, made it mandatory for the bride and groom to take an oath that they believe in Khatam-ul-Nabiyeen.

[ad_2]
Source link