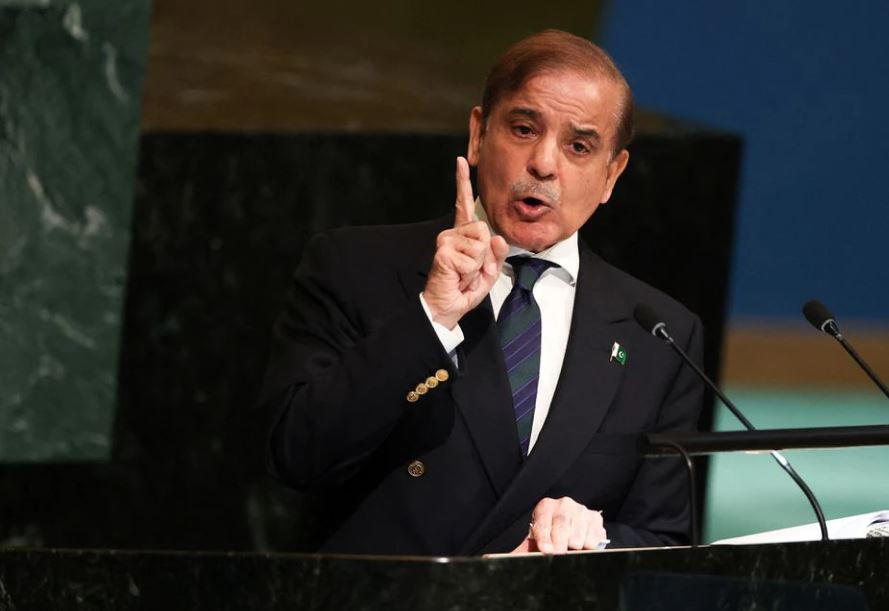 Prime Minister Shehbaz Sharif will be making his first offical visit to China, on Premier Li Keqiang's invitation, on November 1, the Foreign Office (FO) said on Wednesday.
According to a statement issued by FO Spokesperson Asim Iftikhar, the premier will be embarking on the two-day official visit to the neighbouring country, upon an invitation extended by the outgoing Chinese premier.
It was further revealed that Foreign Minister Bilawal Bhutto Zardari will also be a part of the premier's delegation.
Read Pakistan's to-do list before PM's visit to China
Several high-level talks are also expected between the two countries during the prime minister's visit, while he is also scheduled to attend a meeting with Chinese President Xi Jinping, in which the two leaders will discuss the regional situation and global development.
Furthermore, during the visit, important memorandums of understanding (MoU) are also expected to be signed.
PM's visit being closely watched
PM Shehbaz's upcoming visit to China could create problems for Pakistan on the economic front as the international monetary institutions would closely watch it in view of the world undergoing rapid realignment, political and economic experts discussed.
The experts, Shahbaz Rana and Kamran Yousaf, who host a talk show at Express News, The Review, said that the world was witnessing a realignment of big powers like China, Russia and the US, and it was obvious who has influence over the global monetary institutions like the IMF and the World Bank, among others.
Read more China source of global stability, says PM Shehbaz
On Pakistan exiting the FATF's grey list, they said, Pakistan got relief because it worked really hard.
The experts discussed that Pakistan has prepared a new wish list of 18 high-priority projects for the PM's maiden visit to China, saying economic assistance tops the list.
They said that Pakistan may seek a multibillion-dollar financing window from China to fund 10,000 megawatts of solar-powered electricity generation projects, as it is also set to make a new pitch for further expansion of the China-Pakistan Economic Corridor (CPEC) during the visit.


Source link