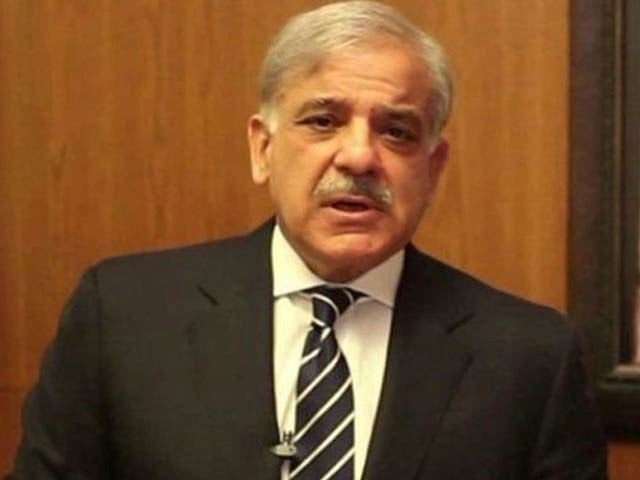 Prime Minister Shehbaz Sharif will deliver his maiden address to the nation on Friday – more than a month after assuming office after the ouster of his predecessor.
The premier would take the nation into confidence regarding the current economic and political situation of the country, reporter Express News.
The announcement came after the federal government increased petroleum product prices by Rs30 per liter, or up to one-fourth of their existing prices, paving the way for reaching a staff-level agreement with the International Monetary Fund by June 12.
The unprecedented decision will help defuse the landmines laid by the government of former prime minister Imran Khan on the one hand, and will save the country from looming default on the other.
Finance Minister Miftah Ismail made the decision public in an unscheduled news conference after Prime Minister Shehbaz Sharif gave him the go-ahead in a party meeting.
"The federal government has decided to raise the prices of petroleum products by Rs30 per liter, with the hike set to go into effect at midnight tonight," said Ismail.
Read More: PM Shehbaz lauds LEAs after Imran 'calls off' sit-in
With the fresh hike, the new price of petrol will be Rs179.88 per liter — the highest ever rate — and showing an increase of 20% over the existing prices. Ismail said that it was a "difficult decision that will erode political capital" of the government.
"The government was giving Rs56 per liter subsidy and I have only reduced the loss by Rs30 per liter," said Miftah while addressing the news conference. High-speed-diesel new price will be Rs174.86 per liter, showing an increase of 20.8%.
Miftah said that the government was giving Rs86 per liter subsidy, and in the first batch it has reduced the subsidy amount by only Rs30.
Furthermore, federal ministers fired a broadside against former prime minister Imran Khan for creating scenes of mayhem witnessed in Islamabad and elsewhere during the Pakistan Tehreek-e-Insaf (PTI) long march on April 25.
In their media talks, Interior Minister Rana Sanaullah, Information Minister Marriyum Aurangzeb and Planning Minister Ahsan Iqbal said that the march was never meant to be a peaceful political caravan, adding that the people buried the politics of anarchy.
"Police seized a huge cache of weapons from residence of a PTI leader in Lahore ahead of the long march. The seizure of heavy arms and ammunition s evidence of a bloody march," Rana Sana said in a statement. "The nation has seen from where the bullet that killed a policeman came."
The federal minister said that the PTI general secretary's house was a depot of ammunition and the discovery of arms from the homes of PTI officials was proof of the planning for a bloody march. "This incident proved that PTI's march is not a peaceful political caravan but an armed struggle," he said.