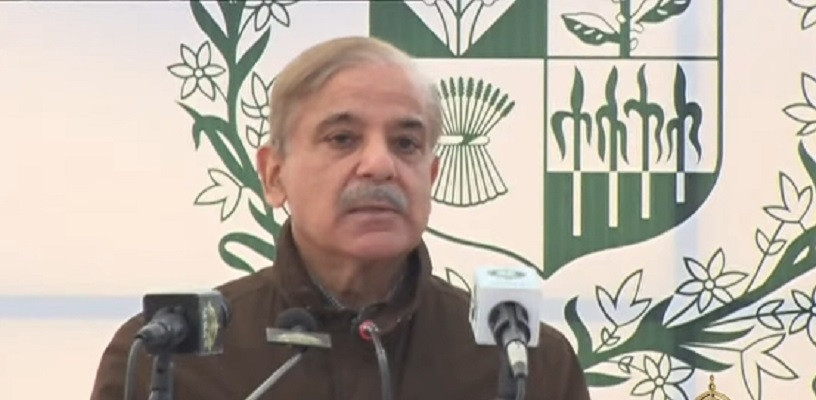 [ad_1]
Prime Minister Shehbaz Sharif on Tuesday ordered an inquiry into the nationwide power outage that plunged the country into darkness on Monday and is still impacting areas across Pakistan.
Taking to his official Twitter handle, the premier expressed his "sincere regrets" for the inconvenience suffered by the people due to the breakdown.
On behalf of my government, I would like to express my sincere regrets for the inconvenience our citizens suffered due to power outage yesterday. On my orders an inquiry is underway to determine reasons of the power failure. Responsibility will be fixed.
— Shehbaz Sharif (@CMShehbaz) January 24, 2023
"On my orders, an inquiry is underway to determine [the] reasons of the power failure. Responsibility will be fixed," he stated.
A massive breakdown in the national grid on Monday triggered the worst electricity outage across the length and breadth of the country in months, paralyzing life and highlighting the weak infrastructure of the heavily indebted nation.
Read Pakistan fast heading into economic meltdown
The authorities concerned began restoring power to millions of people late in the night, which began at around 7:00 am local time.
As evening drew on and homes were without electricity in the dark, Minister for Power Engineer Khurram Dastgir wrote on Twitter that authorities had started restoring power across the country.
Dastgir had told reporters earlier: "We have faced some hurdles but we will overcome these hurdles and will restore the power."
The outage, which the minister had said was due to a voltage surge, is the second major grid failure in three months, and adds to the blackouts that Pakistan's nearly 220 million people suffer on an almost-daily basis.

[ad_2]
Source link