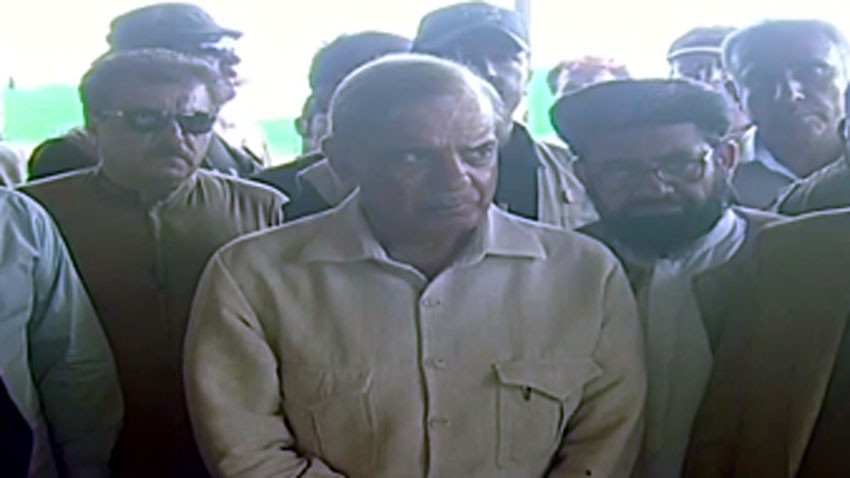 Prime Minister Shehbaz Sharif on Wednesday reached the flood-hit district of Sohbatpur in Balochistan and directed authorities to expedite the process of water drainage from the area and restoration of basic infrastructure.
The directives were issued by the premier during a briefing he received after arriving in the district, where he said relief and rehabilitation activities must be accelerated.
Moreover, the prime minister added that the country had received tents from Turkiye which would be distributed in areas most impacted by flooding in Balochistan.
Read: PM announces Rs10bn grant for flood-hit Balochistan
On the occasion, Chief Secretary Balochistan Abdul Aziz Uqaili briefed PM Shehbaz regarding the relief and rehabilitation activities being carried out.
The chief secretary said more than 200,000 mosquito nets have been distributed among flood victims in the area.
He added that medical camps have been also been established to ensure the timely provision of medical facilities to those impacted by the catastrophe.
PM thanks Turkiye for flood relief assistance
PM Shehbaz spoke to Turkish President Recep Tayyip Erdogan earlier this week and expressed his gratitude to him and the people of Türkiye for extending humanitarian relief assistance to Pakistan.
The relief assistance from Türkiye was in the form of immediate dispatch of tents, emergency food items, and medicines via 12 Turkish military aircraft, four 'goodness trains' and two Turkish Red Crescent Trucks.
The prime minister stated that this is in the truest tradition of Pakistan and Türkiye's exemplary relationship.