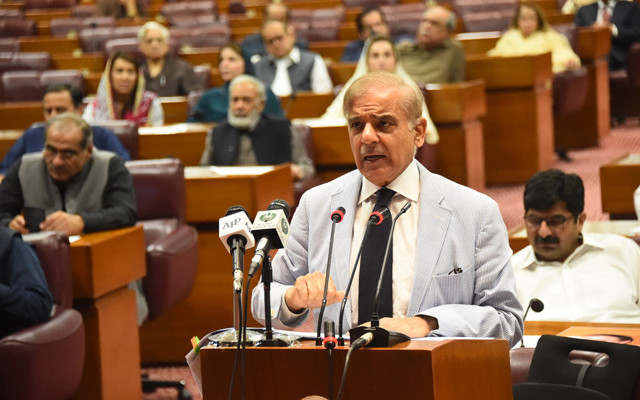 Prime Minister Shehbaz Sharif on Monday imposed a complete ban on the export of sugar in the country.
The premier made the announcement through his official Twitter handle. "Given the domestic demand, I have ordered a complete ban on the export of sugar," he said.
Given the domestic demand, I have ordered a complete ban on the export of sugar. There will be a strict action against smuggling & hoarding. Absolutely zero tolerance for those found negligent in their duties.
— Shehbaz Sharif (@CMShehbaz) May 9, 2022
He took the decision to keep sugar stocks and prices stable and has vowed to take "strict action against smuggling [and] hoarding."
Sources privy to the matter said that PM Shehbaz has ordered his economic team to meet the country's needs first, emphasising the need to stabilise prices.
He also directed them to continuously inform about the effective implementation of the ban and said that in case of negligence and omission, the concerned officers and staff will be held responsible.
A day earlier, it had been reported that the prices of various essential food items at the utility stores witnessed an increase as the relief package the government put in place during Ramazan expired.
Read: Production ministry refutes sugar price hike
The Utility Stores Corporation announced in a statement that the federal government would now subsidise five items instead of 19, rates of which were lowered under the Ramazan Relief Package.
Consequently, sugar would now be available at Rs70 per kg, ghee at Rs260 per kg and 10kg of flour would be available at Rs400.
Looming flour crisis
Meanwhile, a flour crisis looms over the country with the government locking up the wheat in its coffers as well as its expensive rates amid shortage in the open market.
Sources told The Express Tribune that flour mills had reduced the procurement of wheat and milling fearing a possible fall in its prices. There is also a risk of a flour crisis if the gap between supply and demand widens.
However, government sources claimed that there was an abundance of wheat and a new policy would be announced soon. They maintained that there would be no flour crisis.


Source link