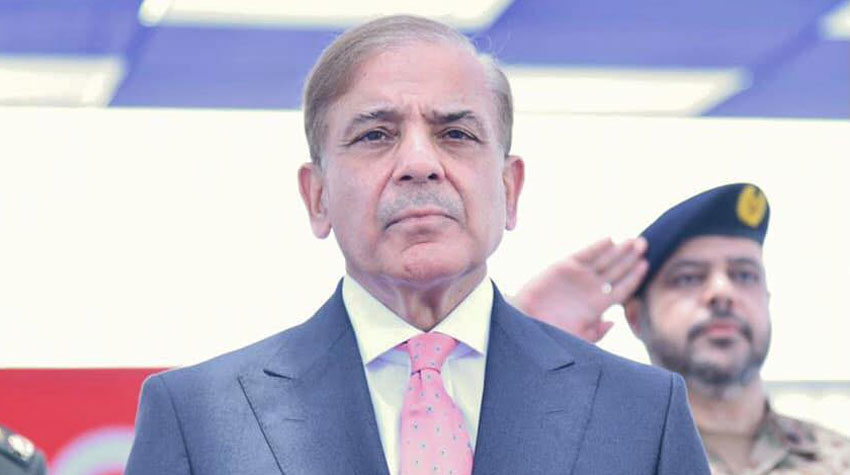 An accountability court in Lahore approved Prime Minister Shehbaz Sharif's request for permanent exemption from appearance in the Ramzan Sugar Mills case on Monday.
During the hearing today, PM Shehbaz and his son, Punjab Chief Minister Hamza Shehbaz, both filed a request to skip court proceedings given their busy schedules.
The PM pleaded that he had ensured his appearance before the court whenever he was summoned because he believed it to be his "duty and responsibility".
However, he argued that given his commitment to the nation as prime minister, he has applied for exemption from attendance to fulfill his national responsibilities.
Giving a statement in the court, Shehbaz Sharif said that he wanted to put some facts before the court.
"I have never filed an unwarranted attendance apology. I also have to meet the IMF delegation, and other international delegations; however, if the court rejects my request for exemption from attendance, I will appear again," the premier maintained.
Similarly, CM Hamza Shehbaz quoted his busy schedule given the budget session.
PM Shehbaz further testified that the drain in Chiniot was constructed at the request of a local member of the provincial assembly, for which the approval of the provincial cabinet was also sought.
He said, "As the Punjab CM, I have always given priority to the welfare of the people. In fixing the price of sugarcane, the interests of the farmer were taken into consideration instead of the sugar mills."
Read Court says 'no evidence' of corruption against Shehbaz, Hamza
Shehbaz said that in 2014-15 a province reduced the prices of sugarcane and he was asked to follow suit. However, instead of reducing prices, he taxed sugarcane ethanol. He also added that his son's sugar mill was also taxed under the same policy.
Shehbaz laid the development figures before the judge as he handed over a booklet on development works he oversaw as CM. He furthered that this work would not have been possible had he committed corruption.
The NAB prosecutor retorted that he did not have this booklet, to which Shehbaz Sharif said he was welcome to take it and read it.
Lawyer Amjad Pervez, while giving arguments on Shehbaz Sharif's request for exemption from permanent attendance, said that Shehbaz applied for exemption from attendance when he went abroad. On March 23, 2020, Shehbaz Sharif returned and appeared in court. He did not abuse the court's permission and returned. Giving arguments, the lawyer further said that Shehbaz Sharif is battling cancer and that he is 67 years old.
The court completed PM's attendance and other accused and allowed him to leave. Upon completion of the hearing, the court granted PM Shehbaz's request for exemption from permanent attendance and adjourned further hearing of the case till July 5.
In addition, the accountability court heard the Ashiana housing scandal case against Shehbaz Sharif and other accused, including Ahad Cheema. The PM appeared before the court and completed his attendance while also seeking exemption in the case. Seeking a response from NAB over his plea, the court adjourned the hearing of the case till July 5.


Source link