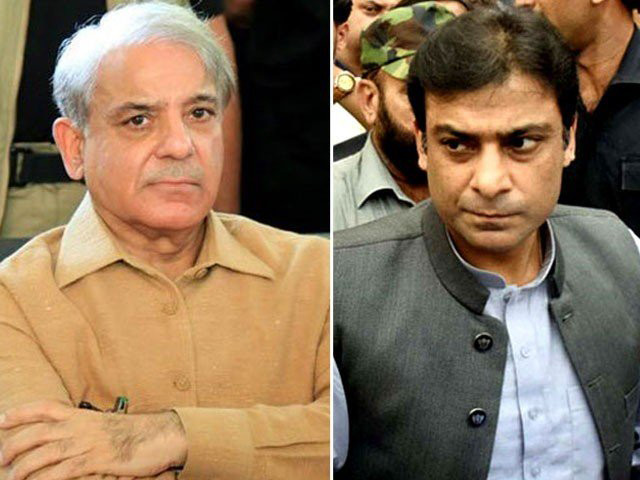 An accountability court on Tuesday granted permission to appoint a representative in the money laundering reference against Prime Minister Shehbaz Sharif, as it granted the premier permanent exemption from court appearances.
Today, Lahore Accountability Court Judge Qamar-ul-Zaman heard the plea of ​​PM Shehbaz and his son, the former Punjab chief minister, Hamza Shehbaz in the money laundering reference.
The court granted the premier's request for a permanent attendance waiver and allowed him to appoint a representative who will be designated to appear in court on his behalf.
Read NAB prosecutors resign
The court also accepted Hamza's request for leave but only for one day. He had also filed a request to be excused from attendance permanently, however, the court has requested the National Accountability Bureau (NAB) to provide an explanation on the matter.
In a major relief to PM Shehbaz and his son Hamza in September, an accountability court in Lahore had sent the NAB's Ramzan Sugar Mills reference against them back to the anti-graft body.
Later that month, a special central court judge had fixed October 8 for further arguments on acquittal applications of PM Shehbaz and Hamza in the money laundering case of Rs16 billion.
On Friday, PM Shehbaz had said that the system of accountability was used to discredit and defame former premier Nawaz Sharif and his daughter Maryam Nawaz, saying the vendetta-driven process caused political instability and took a toll on the country's politics.
The comment had come after the Islamabad High Court (IHC) had set aside the conviction of PML-N leader Maryam Nawaz and her spouse Capt (retd) Mohammad Safdar handed down by an accountability court in the Avenfield reference four years ago and acquitted the couple.
Furthermore, the IHC earlier also tossed out the Narowal Sports Complex reference filed by NAB, acquitting Federal Minister Ahsan Iqbal of all charges.


Source link