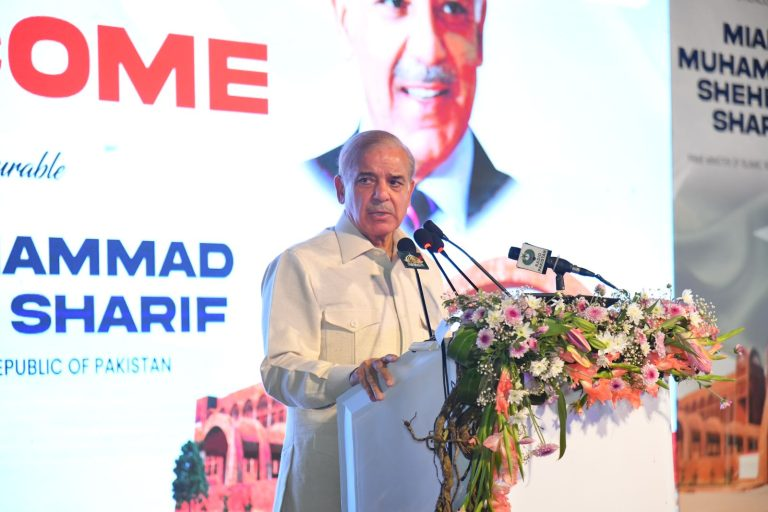 Prime Minister Shehbaz Sharif on Sunday directed the provincial governments to remain alert in the wake of continuing monsoon rainfall, which could trigger flash floods in different parts of the country.
The premier also directed the National Disaster Management Authority (NDMA) to provide full assistance to the affected provinces and relevant departments.
In his message to the Sindh chief minister, PM Shehbaz assured that the federal government will provide all possible help to the provincial government in the current situation faced by the province.
Read: Pakistan's growing political intolerance
He furthered that the safety of life and property of the people of the low-lying areas should be ensured at all costs.
وزیراعظم @CMShehbaz کی کراچی سمیت ملک کے دیگر علاقوں میں شدید بارشوں اور سیلابی صورتحال کے پیش نظر صوبائی حکومتوں اور متعلقہ اداروں کو الرٹ رہنے کی ہدایت
وزیراعظم کی این ڈی ایم کو صوبائی حکومتوں اور اداروں کی بھرپور معاونت کرنے کی ہدایت #APPNews #Pakistan @PakPMO pic.twitter.com/tcNPn00tj3
— APP 🇵🇰 (@appcsocialmedia) July 24, 2022
"The elected representatives should effectively supervise the rescue and relief operations launched by the relevant departments," said the premier.
The monsoon rain spell has continued in various areas of Karachi since Saturday night, causing inundation in low-lying areas.
The Pakistan Meteorological Department predicted that Karachi on Sunday may receive up to 200 millimetres of rain accompanied by stormy winds. Citizens have been instructed to not leave their homes unnecessarily.
Met department officials have said that the current system of rains may remain across Sindh, including Karachi, until Tuesday.


Source link