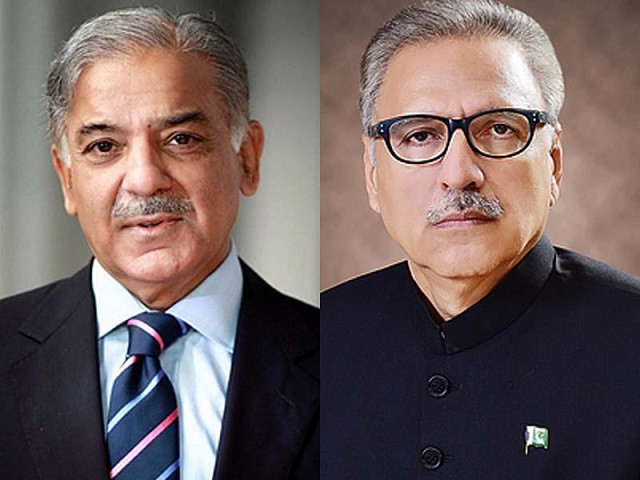 Prime Minister Shehbaz Sharif on Wednesday called on President Arif Alvi at the President's House and discussed issues related to the political and economic situation of the country.
The two leaders also discussed the appointment of all four governors, besides the constitutional aspects.
It was reported a day earlier that Alvi's conduct as the president of Pakistan is one of the biggest challenges for the new coalition government, which came to power on April 11.
The president did not administer the oath to PM Shehbaz as he went on sick leave hours before the ceremony.
Also read: Can Alvi pull a rabbit out of the hat?
Moreover, he did not approve the sacking of Punjab Governor Omar Sarfraz Cheema who was removed by the prime minister, and the same was confirmed by Pakistan Tehreek-e-Insaf (PTI) leader Fawad Chaudhry.
PTI lawyers are contending that only the president has the discretionary power to remove the governor of any province. However, several constitutional experts believe that the president is bound to act in accordance with the advice of the cabinet and the premier.
On April 11, Shehbaz was elected as the 23rd prime minister of Pakistan, marking his return to power as premier as a pinnacle of his relentless efforts against the former government.
The PML-N clinched the coveted post after 174 lawmakers voted in his favour as PTI MNAs boycotted the election.


Source link