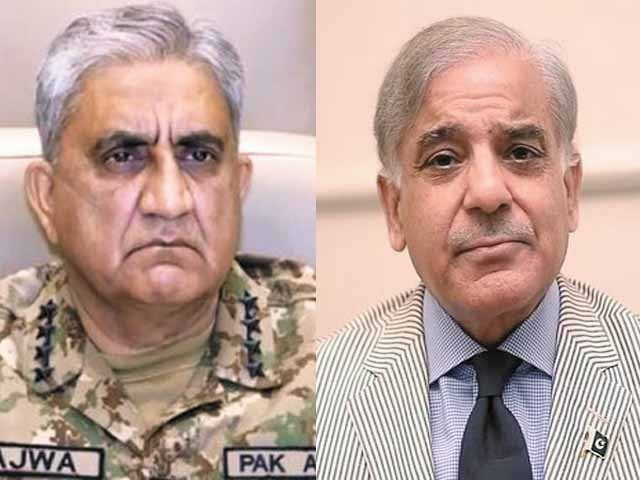 Prime Minister Shehbaz Sharif on Tuesday expressed concern over the missing Pakistan Army aviation helicopter during his telephonic conversation with the Chief of Army Staff (COAS) General Qamar Javed Bajwa.
The premier called the COAS to inquire about the latest update on the rescue operation of the aviation helicopter, which was on flood relief operations in Balochistan's Lasbela, and had gone missing on Monday after it lost contact with the air traffic control (ATC).
During his telephonic conversation with Gen Bajwa, PM Shehbaz prayed for the safe return of Commander 12 Corps Lieutenant General Sarfaraz Ali, who was supervising the relief operations.
Read: Copter with army general on board goes missing
He termed Lt Gen Ali an "outstanding professional" and a "wonderful human being".
The prime minister said the entire nation was deeply saddened over the incident and prayed for the safe return of the "brave sons of the soil".
In a statement on Monday, the Inter-Services Public Relations (ISPR) said as many as six individuals were missing after the army aviation copter lost contact with the ATC.
It furthered that search operations are currently underway but due to floods and damaged roads, the rescue mission has slowed down.


Source link