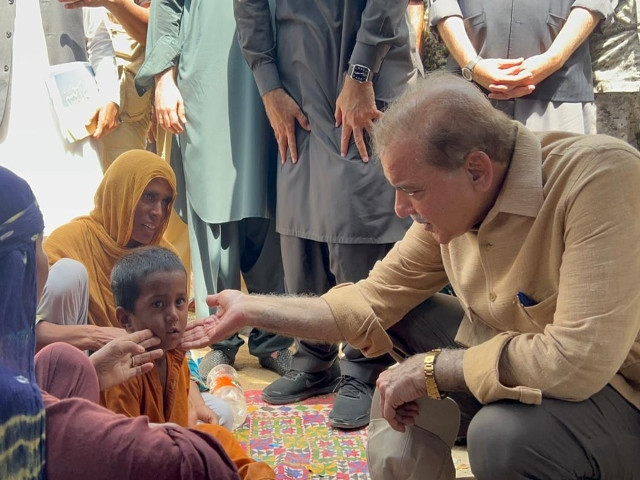 Prime Minister Shehbaz Sharif on Wednesday arrived in Dera Ismail Khan to review flood relief operations and the restoration of Saggu bridge.
The premier, during his visit, will be briefed by the commissioner of DI Khan and the National Highway Authority officials regarding the ongoing restoration work at Saggu bridge.
The bridge, damaged by the flash floods, is located on N-50 National Highway, connecting DI Khan with Kuchlak.
Measures are currently being taken for resumption of traffic on the bridge.
UAE charities join hands for Pakistan
Meanwhile, in the United Arab Emirates (UAE), nine local humanitarian organizations have joined hands to launch a joint initiative to provide assistance to the flood victims in Pakistan.
Titled, 'We Stand Together', the initiative was launched by the Emirates Red Crescent Authority, Dubai Cares and Sharjah Charity Association.
Thousands of emergency relief kits will be dispatched under the initiative for the flood-hit regions in Pakistan.
The relief kits will include food supplies, comprising grains and pulses and other non-perishable items. Other than that, hygiene kits will also be delivered for women and children.
Citizens, expatriates, families and children have all been encouraged to sign up for the community volunteering event that will take place simultaneously across three locations in the UAE on Sunday.


Source link