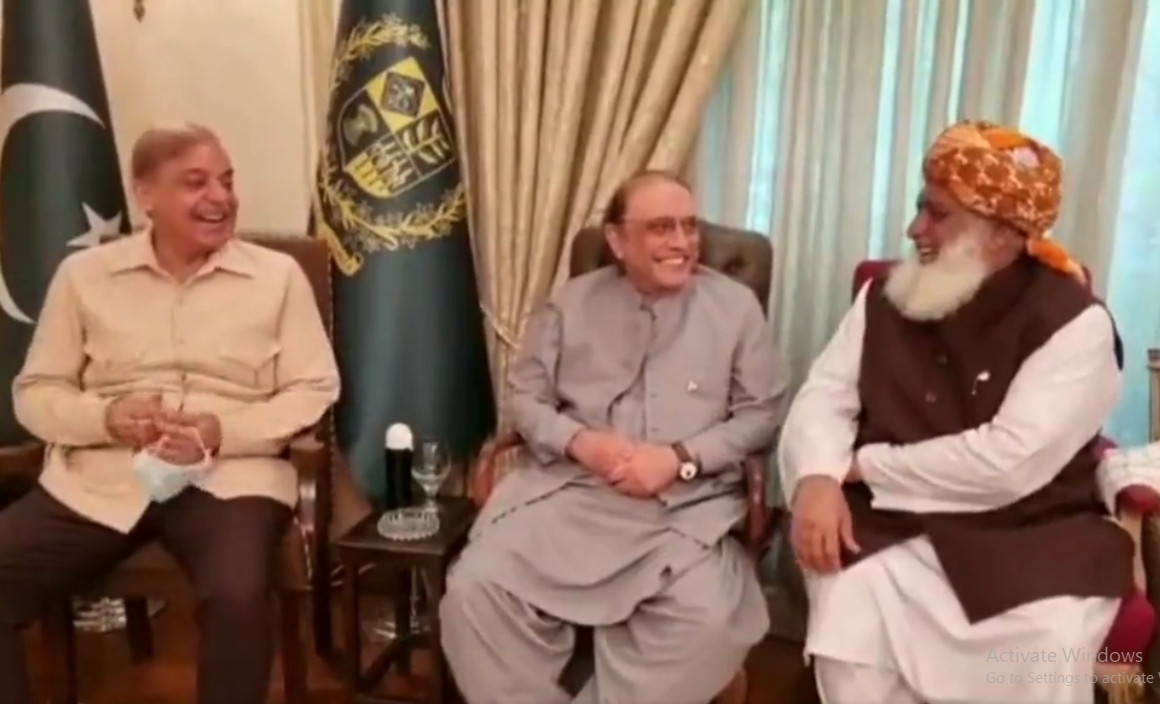 [ad_1]
Prime Minister Shehbaz Sharif on Tuesday held consultations with top leaders of Pakistan Democratic Movement (PDM) on caretaker Punjab chief minister.
Punjab Governor Balighur Rehman has already written separate letters to Chief Minister Pervaiz Elahi and outgoing opposition leader in the Punjab Assembly Hamza Shehbaz to mutually decide on a candidate for the appointment as caretaker CM within three days.
Both have till Tuesday (today) evening to discuss and decide on a name.
According to a statement issued by the PM Office on Tuesday, PM Shehbaz telephoned former president Asif Ali Zardari, PML-Q chief Chaudhry Shujaat Hussain and PDM chief Maulana Fazlur Rehman.
"The Prime Minister held consultation with the three leaders on the name of caretaker Chief Minister of Punjab," the statement added.
Also read: Pace of appointing Punjab caretaker set-up gains momentum
PM Shehbzad also discussed political situation of the country with the leaders of the allied parties.
A day earlier, PM Shehbaz and senior party members held a meeting to finalise candidates for the post of caretaker Punjab chief minister.
PML-N's top brass met under party supremo Nawaz Sharif, who participated via video link from London, at the prime minister's Model Town residence in Lahore.
The meeting reached the decision to participate in the consultation process for the appointment of the caretaker chief minister and hammer out the party's strategy, sources said and added that various names for the slot came under discussion during the meeting.
However, the party has decided to keep the shortlisted names under wraps until the allies are consulted.

[ad_2]
Source link