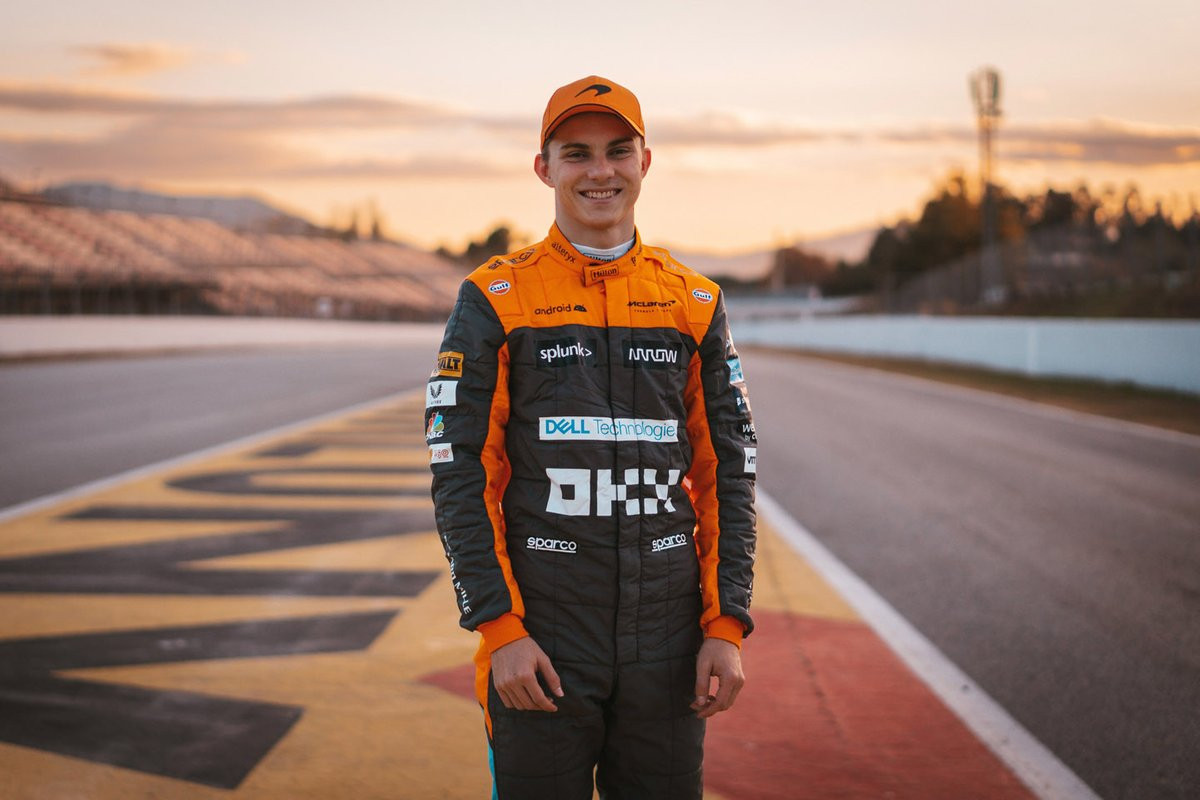 Rookie McLaren driver Oscar Piastri Sunday said he believed he could beat new teammate Lando Norris in his maiden Formula One season, but admitted a steep learning curve awaited him.
The 21-year-old, seen as one of the sport's hottest young talents, will make his bow in Bahrain testing this month after replacing fellow Australian Daniel Ricciardo, who has returned to Red Bull as a reserve driver.
Piastri said he had confidence in his ability to better Britain's Norris, but was also realistic about expectations.
Asked if he could beat Norris, Piastri told Australian national broadcaster ABC: "Yeah, I think so.
"I think everyone has to have that self-belief that they can win, or if they're not in a position to win to do the best that they can with what they have."
But the Australian said his main focus in 2023 was to set the foundations for a long F1 career.
"Putting (points and wins) numbers on my expectations is pretty difficult, especially in F1, I think it will depend where we are as a team, where the car is at," he said.
"For me, a successful year would be me setting the foundations for later in the year and the years to come, hopefully, and doing everything the right way from the beginning… starting good habits.
"If there's any results that come out of that, then that's a bonus."
Piastri was caught in a tug-of-war between Alpine – where he was a reserve driver – and McLaren last year with the former claiming he was contracted to them, even announcing him as part of their 2023 line-up.
But the Australian forced them into an embarrassing U-turn when he said he had no such arrangement.
An International Motoring Federation (FIA) arbitration panel judged in McLaren's favour, which saw the under-performing Ricciardo's contract terminated a year early so Piastri could join.
Piastri received plenty of negative publicity at the time and told ABC there had been "not too much" contact with Ricciardo since.
But he said he was grateful for the way his fellow Australian handled the situation.
"We got in touch through texts I guess once everything had unfolded last year and he was very supportive of me both personally and on the media front as well… which I'm very thankful for," he said.
"I'm sure I will see him around in the F1 paddock this year, he's back working with Red Bull."
Piastri's credentials face their first test at the opening race of the season in Bahrain in two weeks' time, before a huge occasion at his home Grand Prix in Melbourne, where he was born, on April 2.
"I grew up 10-15 minutes down the road from Albert Park," he said of the Australian Formula One circuit which will host the third race of the 2023 season.
"I was there last year as a reserve driver and it was a pretty electric atmosphere. So knowing that the crowd is going to be there, with me as the home driver now. It's going to be a very special event."


Source link