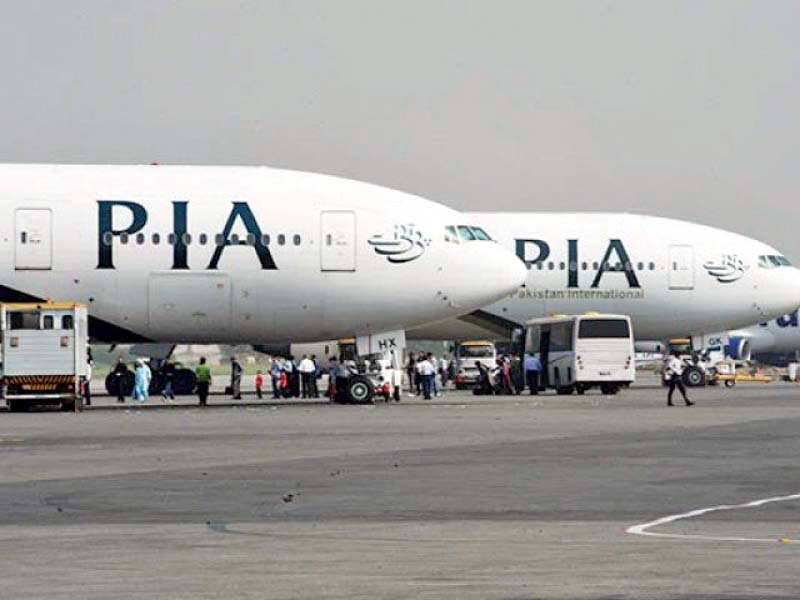 Pakistan International Airlines has decided to re-auction an ATR-42 aircraft, which ran into an accident three years ago.
The plane had skidded off the runway while landing at Gilgit airport on July 20, 2019, injuring passengers. An inquiry into the mishap had held the captain of the plane responsible for the accident.
The airline had declared the plane unmanageable and removed all its equipment, including the engine.
The aircraft's structure has already been put up for auction at the Gilgit airport. The minimum bid for the auction has been set by PIA at Rs0.84 million. The first bid was made by a local trader for Rs8.3 million. The aircraft's auction will take place on May 11, 2022.
At the time of the mishap three years ago, the airline had claimed that all passengers on board the flight PK-605 remained safe in the incident.
A spokesperson for the airline said the pilot skilfully regained control of the plane after the ATR-42 aircraft "slid off to the unpaved [area] to a minor extent during landing".
The flight PK-605 was carrying 53 people, including crew members, from Islamabad to Gilgit, according to the Gilgit deputy commissioner. The aircraft was pictured resting on its right side after coming to a halt in a grassy area next to the tarmac.
The runway at Gilgit airport was temporarily closed after the incident. When it reopened, the airline's return flight PK-608 took off for Islamabad.
Later, a team of experts of the Aerei da Trasporto Regionale (ATR), the Franco-Italian aircraft manufacturer, arrived in Pakistan to examine the plane.
"The experts will examine the plane and submit their report after their return to France about whether the aircraft is repairable or not," the PIA spokesperson said, adding that action would be taken in the light of the experts' report.
He further said the PIA had filed an insurance claim on an ATR aircraft, which had been damaged beyond repair at Karachi airport.
He said the two pilots grounded after the Gilgit accident would be allowed to fly aircraft only after the safety investigation board allowed them to do so.
An aviation expert said the ATR aircraft in Gilgit was beyond repair because its right side had been badly damaged.
The PIA spokesperson said the organisation had a fleet of 12 ATR planes, but now only six to seven of them were operational.
Last year, a PIA official had assured the Sindh High Court that all six ATR aircraft of the national flag carrier would be grounded by August 3, 2021.
The bench, which was hearing a plea pertaining to probe into the ATR crash incident in Havelian in December 2016, sought a report on the inspection of aircraft from air vigilance authorities.


Source link