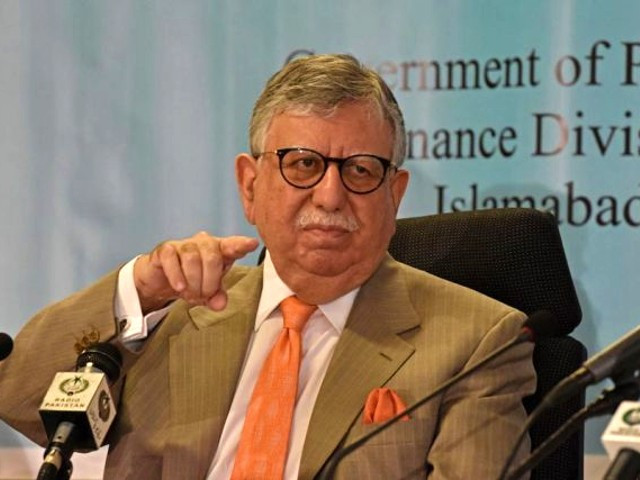 Justifying the record increase of petroleum prices in Pakistan, Finance Minister Shaukat Tarin on Saturday said prices were increasing globally and not just in the country.
Speaking to the media in Washington alongside Finance Secretary Yousuf Khan, Governor SBP Dr. Raza Baqir, and Pakistan's Ambassador to the United States Dr Asad Majeed Khan, Tarin said that the present government's structural reform measures have been appreciated, improving the country's economy.
"Comprehensive measures are being taken to improve the track and trace of Pakistan's tobacco, cement, sugar, and beverages industries. We will increase the tax to GDP ratio to 20% in the next four to five years," the minister said.
According to the finance minister, Pakistan is moving towards targeted subsidies for the betterment and convenience of the populace, he further said that the ruling government is also introducing an interest-free loan scheme to ​​uplift the economically backward classes.
Remittances
Speaking of remittances, Tarin said they have continued to improve and play a positive role due to measures taken such as the proactive policy by the present government and the State Bank of Pakistan to encourage the use of formal remittance channels, reduction of cross-border travel due to Covid-19, and foreign exchange market conditions.
He maintained that remittances to Pakistan have continued their strong momentum with inflows of $2.7 billion during September 2021, increasing to more than $2 billion since June 2020.
"This is the seventh consecutive month that revenue averaged 2.7 billion," he maintained.
The minister further stated that in terms of Shariah growth, remittances increased by 16.9% annually in September, while revenue grew by 0.5% monthly.
"Overall remittances increased by 12.5% ​​to 8 billion during the first quarter of this fiscal year," he said.
Tarin also said that during September 2021, remittances came primarily from Saudi Arabia at $681 million, followed by the United Arab Emirates at $502 million, the United Kingdom $370 million and the United States at $245 million.


Source link